Phones
Season 3 – EPISODE 16
Grandad's visiting for dinner. On arrival, he goes to pay the driver but finds out it's already been paid for on the app. Inside, the kids want to play restaurant, but he needs a phone to order food.

Making him one out of cardboard, Bluey explains how it works. You don't go to the restaurant, you just 'doot' the app on your phone!
Eating alone is not much fun, he has an idea. He sneaks out and sets a toy-croc loose in the restaurant! If you can make an app for anything, perhaps you can make one to summon a croc-catcher?

Things have changed since he was last in the city, but kids are still kids.
This Is The Episode Where…
Grandad comes over to play with Bluey and Bingo.
Bluey and Bingo pretend to run a restaurant and delivery service, where everything is done on the app.
Curried sausages!
Bluey, Bingo and Grandad send a crocodile over into Lucky's Dad's yard.
Gee, that internet thing's really taken off, hasn't it?
S3E16 – Phones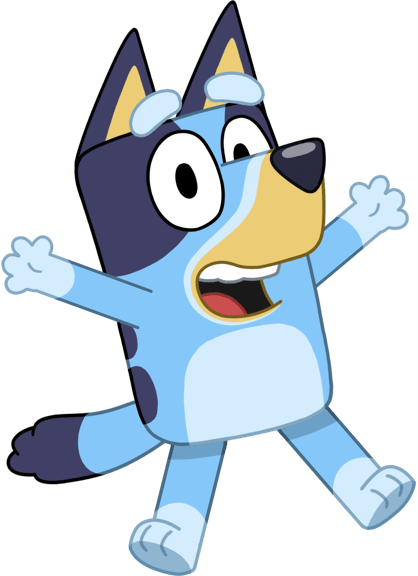 Watch Bluey On