Mini Bluey
Season 3 – EPISODE 6
When Dad complains about how dissimilar Bluey and Bingo are, Bluey hatches a plan to make them more alike. After colouring Bingo in blue chalk, Bluey happily introduces Mini-Bluey!
Mini-Bluey is just like Bluey; they both like to sing, talk nonsense and question everything! But when Dad washes off Mini-Bluey's chalk, Bluey decides to turn herself into Big-Bingo!

After hearing how much Dad enjoys having two Bingos, Bluey starts to worry that her parents prefer Bingo. But when Bingo teaches Big-Bingo her own brand of annoyingness, Mum and Dad admit they'd just prefer one of each! 
This Is The Episode Where…
Bingo and Bluey colour themselves in chalk and pretend to be each other.
Bluey demonstrates what it's like to be her. She likes dancing, asking questions she doesn't wait for an answer to.
Bingo wears a big set of false teeth to creep out Mum and Dad. EEEEE!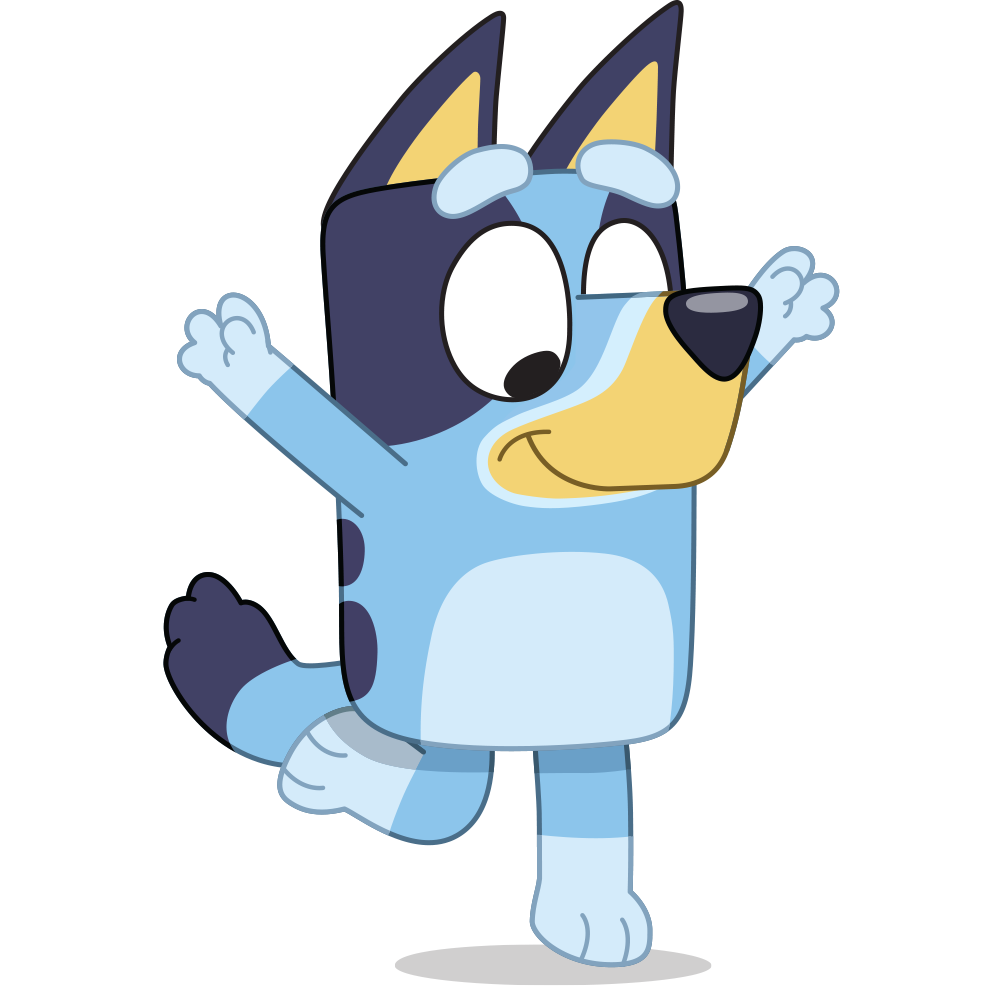 Yeah, Mini-Bluey, I don't really sing when i'm doing chores. I usually winge.
S3E6 – Mini Bluey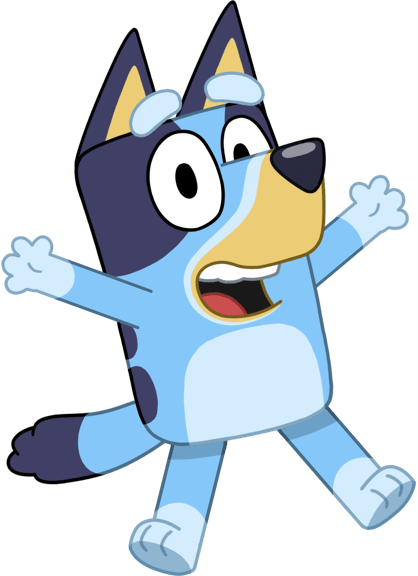 Watch Bluey On