Wagon Ride
Season 1 – EPISODE 24
As Dad takes Bluey and Bingo on an early morning wagon ride to the park, Bluey can't wait to get to her beloved monkey bars. But her patience is tested when Dad keeps stopping to chat to his friends.
Frustrated, Bluey keeps interrupting the grown-ups' conversations. Dad instructs her to be polite but it's not until she observes Bingo playing happily that Bluey sees she can play her own games along the way too.

The next time Dad stops to chat near a bus stop, Bluey creates her own bus game with Bingo, roping Dad in to play. No longer in a big rush, Bluey learns to relax and enjoy the journey.
This Is The Episode Where…
Bluey is excited to go to the monkey bars.
Dad takes Bluey and Bingo for a walk in the red pull-along wagon.
Bingo is playing with her doll, Jasmine.
Bluey needs to learn to be a little more patient. Bandit and Bluey yell at the 'bridge troll'!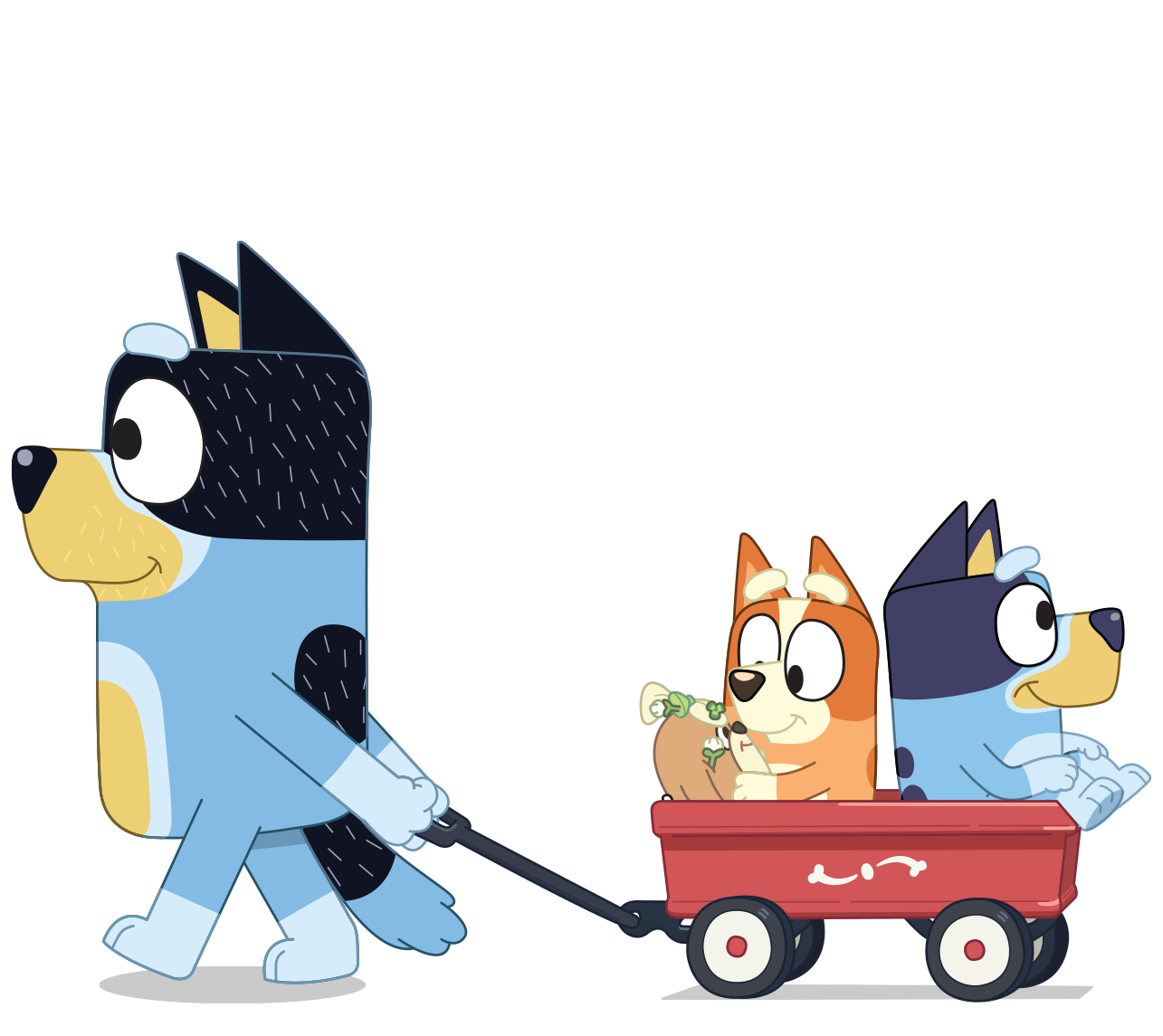 Yeah, Bridge Troll. Eat some other kids!
S1E24 – Wagon Ride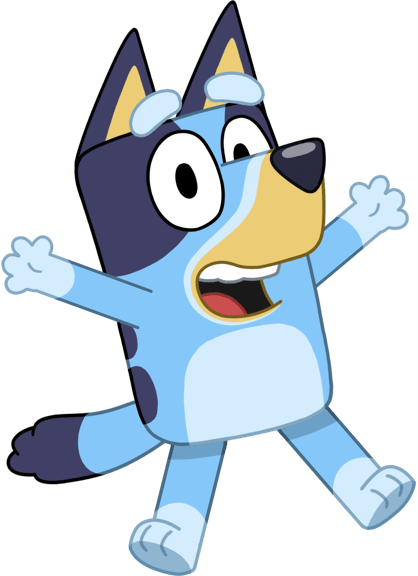 Watch Bluey On