Muffin Cone
Season 2 – EPISODE 42

Muffin can't stop sucking her thumb, so she has to wear a cone of shame while she is at the Heeler House. Bluey and Bingo are playing 'sandwich shop' but Muffin's cone gets in her way and makes it impossible to join in.

So, the kids get Trixie to agree to take the cone off if Muffin will stop. But she can't! 
Now Muffin is feeling a bit left out, so the girls decide to find a game that Muffin can play.

Happily, they discover that the cone pops down and Muffin can transform into a wedding wife, a traffic cone, a ballerina and even a sunflower and the cousins can all play together again.
This Is The Episode Where…
Muffin can't seem to stop sucking her thumb.
Bluey, Bingo and Muffin play 'Sandwich Shop'.
Muffin has to wear 'the cone of shame'!
Using her cone, Muffin pretends to be a dancing sunflower.
I want to do what I want! It's my thumb!
S2E42 – Muffin Cone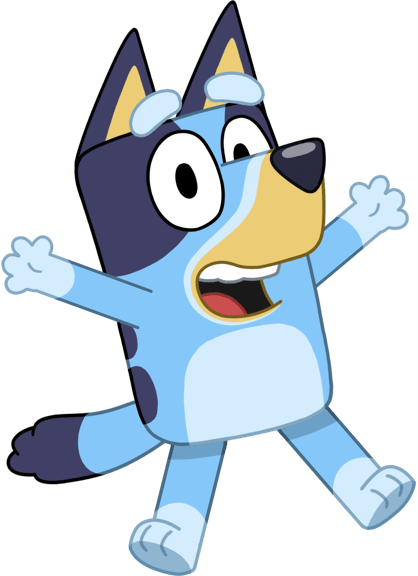 Watch Bluey On