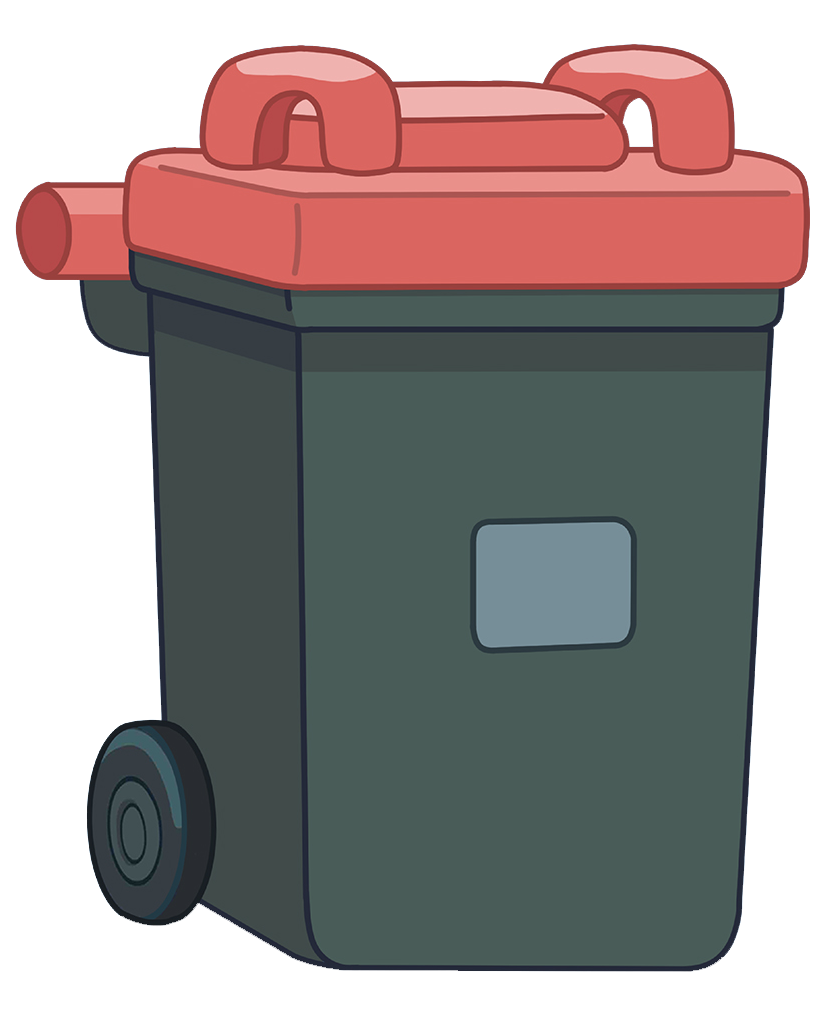 Bin Night
Season 2 – EPISODE 41

Each week Bluey, Bingo and Dad take out the bins for collection in the morning. Dad always asks Bingo about kindy and, one night, Bingo tells Dad that a new kid called Banjo is being mean to her. Over the following weeks, Bingo seems to have more bad news about Banjo. 
Meanwhile, in the mornings, while Bluey protects the bins from Mr Crow, Mum has words of wisdom as they wait for the garbage truck to come.

One bin night Bingo reports that Banjo has been mistreated by the other kids, and she took Mum's advice to play with him and now they are friends. After all it's hard being the new kid.
This Is The Episode Where…
Bluey and Bingo help Dad and their neighbour Doreen to take out the bins.
Dad does silly voices for the red bin and the yellow bin.
Bingo tells Dad that a new kid at school called Banjo is teasing her.
Bluey learns to play the recorder and scares away a crow!
Yeah, we're heelers. We're a bit stubby, but we're tough.
S2E41 – Bin Night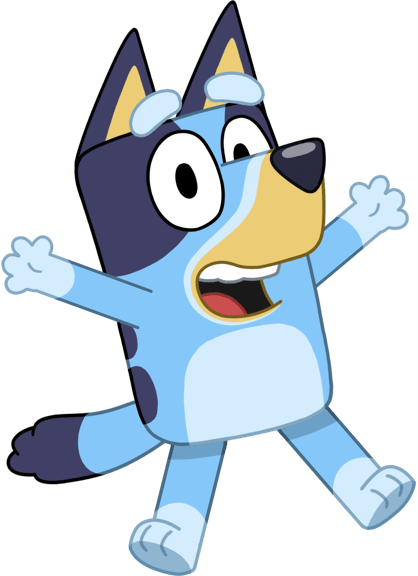 Watch Bluey On