Christmas Swim
Season 2 – EPISODE 51

It's Christmas morning and the Heelers are opening presents at Stripe and Trixie's place. Bluey is thrilled to get a big teddy called Bartlebee, who she introduces to the whole family.

Bartlebee tries to join in the fun in the pool but soon he is soaking wet, licked, bitten by a crocodile and breaks his arm. 
Bartlebee says he wants to go home and Bluey tells Frisky all about it on a video call.

Frisky is also new to the Heeler clan and she reassures Bartlebee that the family are really very nice. When the family sits down for lunch Dad proposes a toast to their newest family member, Bartlebee. 
This Is The Episode Where…
It's Christmas time and the Heeler family have a big BBQ by the pool.
Bluey gets a new toy called 'Bartlebee' and introduces him to all of her family.
Dad and Stripe get 'World's Best Chef' aprons.
Frisky, also new to the Heeler family, gives Bartlebee some advice about them.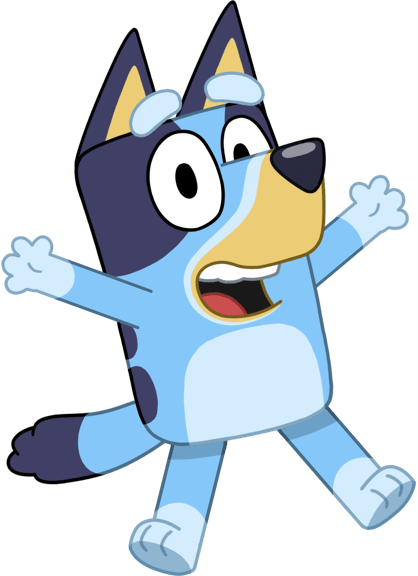 Watch Bluey On