Easter
Season 2 – EPISODE 52

It's the night before Easter and Bluey and Bingo are worried the Easter bunny is going to forget about them like he did last year.

Mum and Dad reassure the girls but,when they wakeup to find no chocolate eggs, Bingo fears the worst.
Luckily Bluey finds a series of clues and a treasure hunt throughout the house begins – even through Dad's stinky toilet!

But when the last clue takes them back to where they started, Bingo gives up hope, convinced that theEaster Bunny really has forgotten them this time. That is until one final surprise takes them all the way to their golden treasure.
This Is The Episode Where…
Following a series of clues laid out across the house, Bluey and Bingo search for chocolate Easter eggs.
Bluey and Bingo are worried that the Easter Bunny has forgotten them.
Dad reads out last year's letter from the Easter Bunny, explaining why he didn't make it.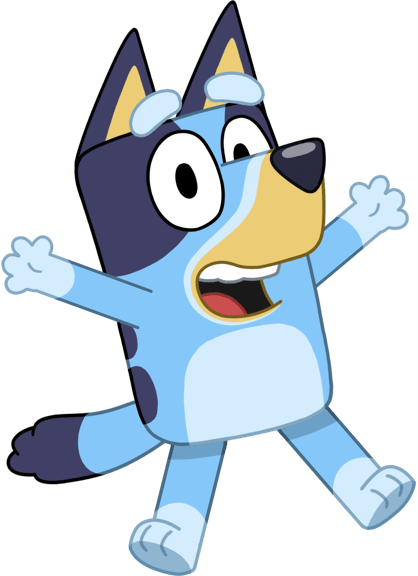 Watch Bluey On