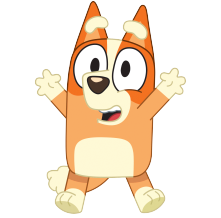 Bingo
Season 2 – EPISODE 9

Bluey has a playdate at Chloe's house, which means Bingo is left to play all by herself. There is only one problem, she doesn't know how! Mum and Dad are busy, so it's up to Bingo to make her own fun. 
After lots of trial and error (and a very rude fridge), Bingo is stumped. Dad gives Bingo a problem to solve–what colour is a Kiwi bird?

Bingo does an animal jigsaw puzzle to find out, but she is missing the piece with the Kiwi on it.

So she puts up missing posters for the puzzle piece, and when Bluey comes home, she finds it stuck to Bingo's bum. Bingo is proud that the posters worked!
This Is The Episode Where…
Bingo needs to find a way to entertain herself.
A puzzle piece of New Zealand goes missing.
The kids get under the "mumberella"!
Mum has to fix the toilet, but it's okay because she "likes a good problem!"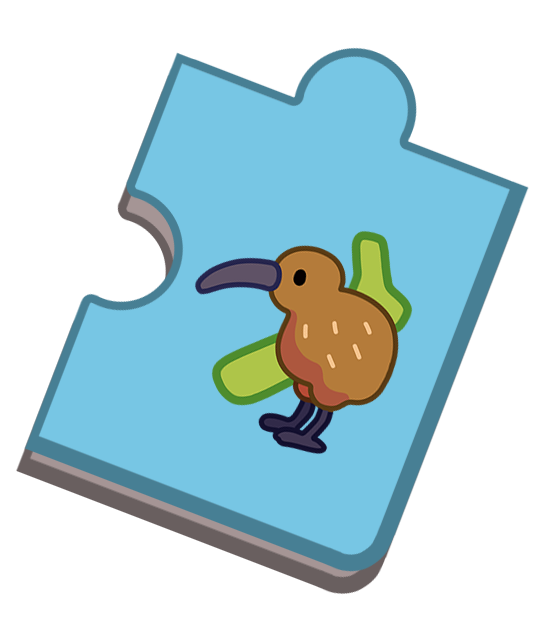 Hello fridge. I want to stick a New Zealand poster on you. Beep twice if we can be friends.
S2E9 – Bingo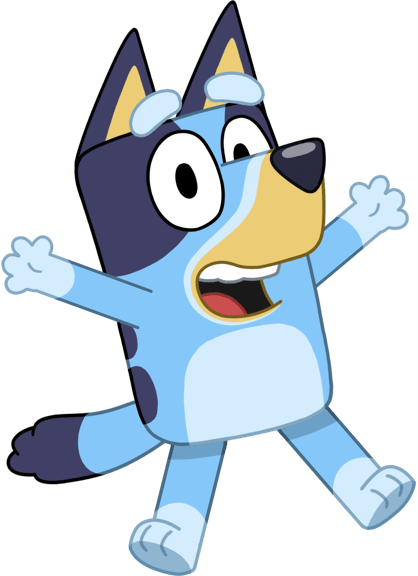 Watch Bluey On