Pirates
Season 1 – EPISODE 27
When Bluey, Bingo and their young friend Missy turn the hammock swing at the playground into a pirate ship, Mum narrates as Dad whips up a wild storm.
But it all proves too much for Missy who gets scared and abandons ship. Mum can't persuade Missy to conquer her fears and re-join them, especially when Bluey and Bingo are swallowed by a big blue Daddy whale.

But when Missy has an idea to save her friends in the whale's stomach, she digs deep, finds her courage and jumps on board, ready to tickle the beast and free her shipmates. And Dad obliges and spits them all up, ready for more adventures.
This Is The Episode Where…
At the park, Dad pretends to be a boisterous blue whale while Bluey, Bingo and Missy are a band of pirates.
Missy is apprehensive about playing a loud and bouncy game of 'Pirates' with Bluey and Bingo.
Chilli does her best to encourage Missy to be brave.
Come on Mr Blue Whale, this is as hard as I can tickle!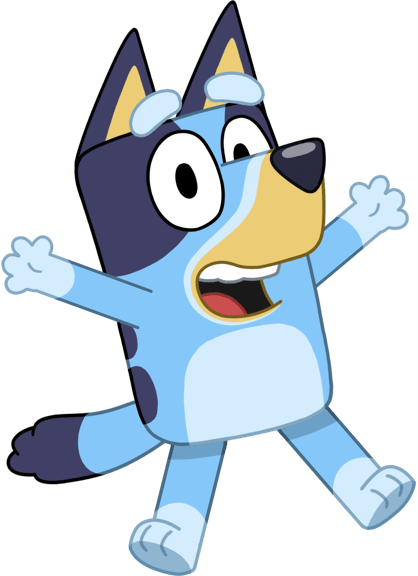 Watch Bluey On