Horsey Ride
Season 1 – EPISODE 9
Mum and Aunt Trixie go out, leaving Bingo, Bluey and the cousins with Dad and Uncle Stripe, whose plans to watch the cricket are cancelled for a game of Horsey Ride instead.

But when Bluey forgets to put away her favourite toy, Polly Puppy, and Socks get hold of her, they need a plan to get her back in one piece. In an attempt to distract Socks from Polly, the kids set up a Horsey wedding between Dad (Gallahop) and Uncle Stripe (Sparkles).

But Sparkes is a reluctant bride, and soon bolts. In the ensuing chase, Socks leaves Polly behind to corner Sparkles, and Bluey reclaims her beloved toy.
This Is The Episode Where…
Bluey, Bingo and Muffin put on a 'Horsey Wedding'.
Bandit and Stripe try to watch cricket on TV, but the kids make them pretend to be horses.
We're first introduced to Polly Puppy.
Bandit pretends to eat Bluey like a watermelon.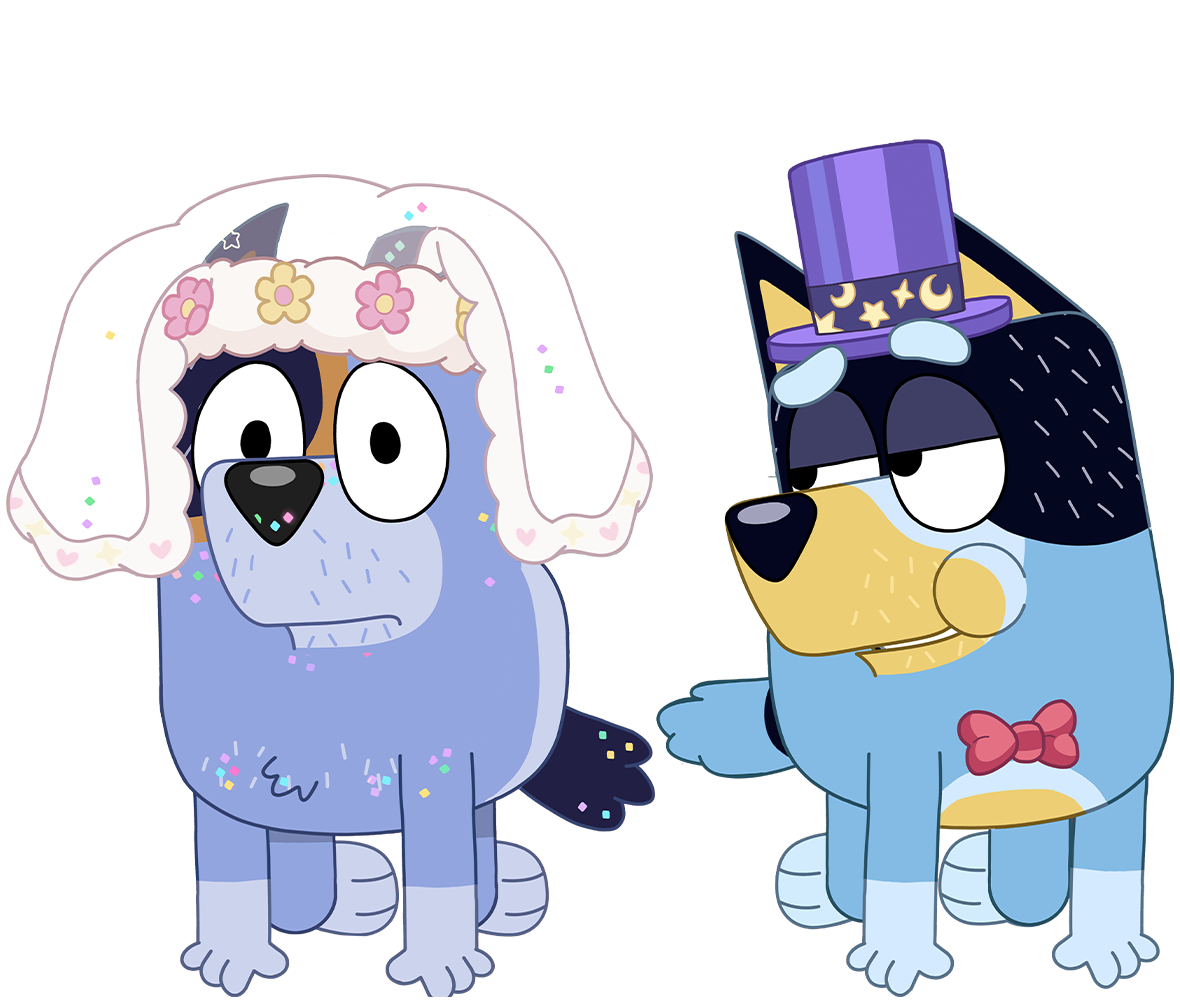 I'm not marrying him! He stinks!
S1E9 – Horsey Ride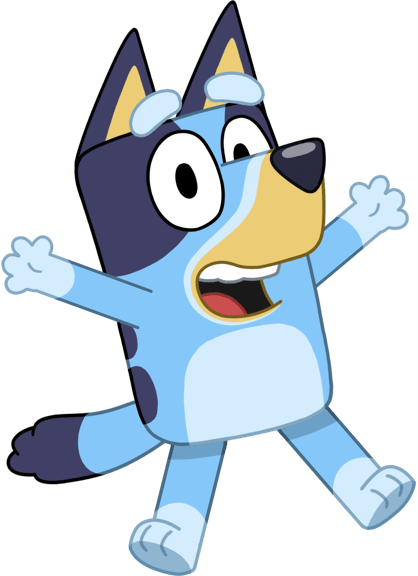 Watch Bluey On