Hotel
Season 1 – EPISODE 10
Dad is attempting to do some housework when he gets embroiled in a game of 'Hotel'. Bluey plays the groveling hotel manager, Bingo her zany assistant and Dad is the beleaguered hotel guest, desperately trying to get a decent night's sleep. 
With stoic humour, Dad suffers through midnight wake up calls, uncomfortable bedding and malfunctioning TVs. But when Bluey insists on running the hotel her way and Bingo quits her role, room service comes to a grinding halt.

Desperate to keep the game going, Bluey begs Bingo to keep playing, promising to let her be a "crazy pillow" so the fun can continue.  
This Is The Episode Where…
Bluey and Bingo pretend to run a hotel and Dad is the guest.
Bingo pretends to be a crazy pillow.
Bluey and Bingo bump each other into the bed.
Bingo shouts "Who wants NIGHT BACON?"
.
Yeah! Crazy Pillow!
S1E10 – Hotel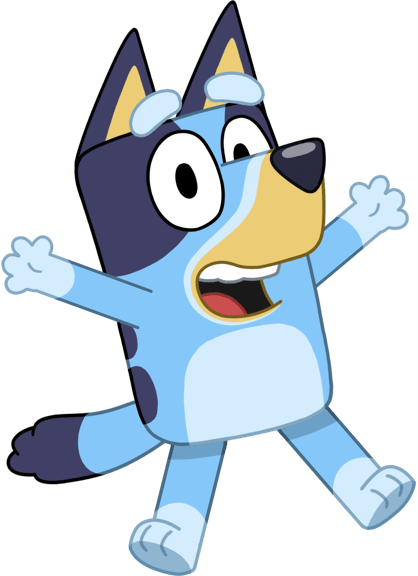 Watch Bluey On