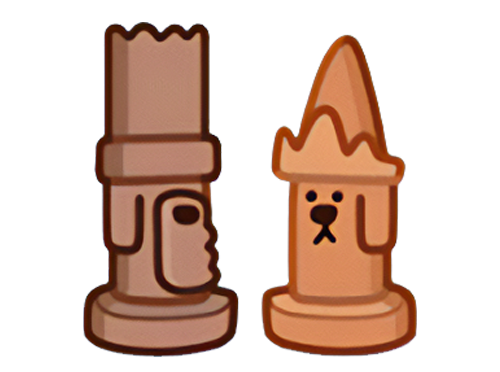 Early Baby
Season 1 – EPISODE 41
Calypso mediates as Bluey and friends accuse Rusty of ruining their game.

They were playing a simple game of baby hospital. When Indy's baby came early (just like her little sister), it needed special care and attention, requiring her mother Indy to be very brave.
But Rusty ruined everything by picking the early baby up! Rusty apologies, explaining that he was playing a game of Knights and he was just trying to rescue the king's daughter, kidnapped by a ravenous dragon.

As he explains the bravery of the king's daughter, Bluey and her friends recognise how much their games have in common.
This Is The Episode Where…
Calypso helps Rusty, Bluey, Indy and Honey to resolve a squabble.
Bluey pretends to be a doctor who works at the baby hospital.
Indy plays 'pretend to have an early baby', like her sister was when she was born.
Rusty is a knight who battles Snickers, the sausage dragon!
.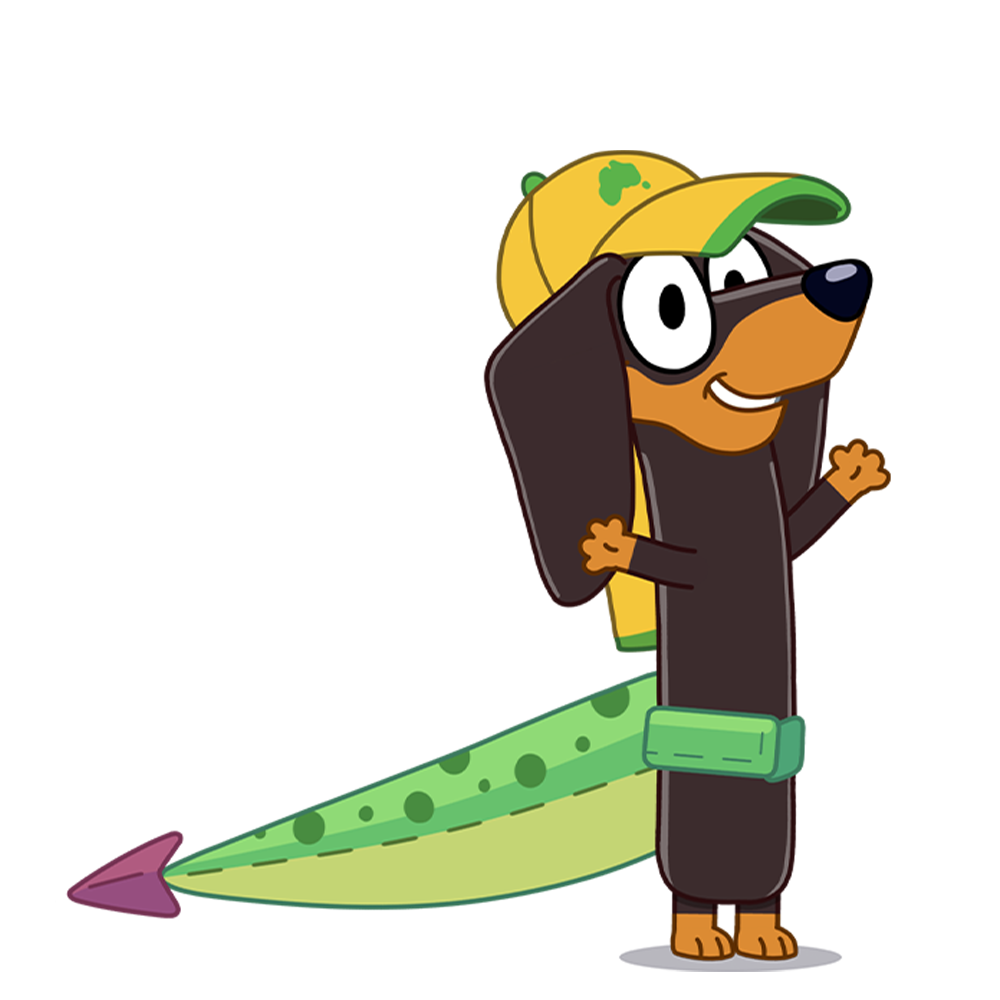 Sausage dragon! I command you to release the king's daughter!
S1E41 – Early Baby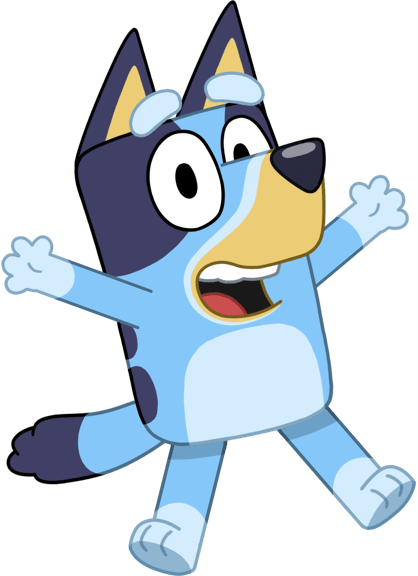 Watch Bluey On