Play along to Bluey with these crafts and activities
Play along to episodes of Bluey with these crafts and activities!
Bob bilby puppet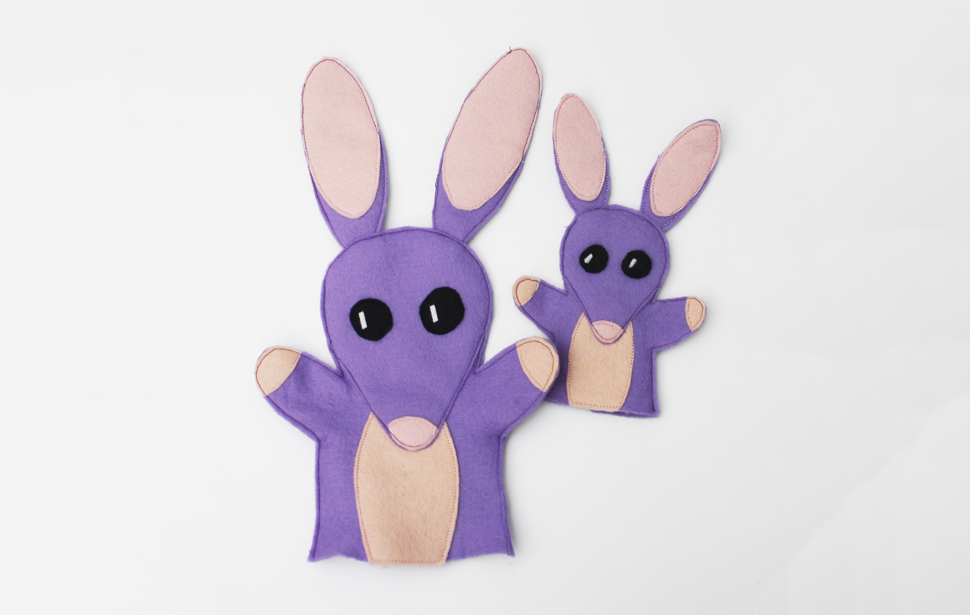 Make a regular or small (for tiny hands) Bob Bilby puppet for playing Bob Bilby. You'll need some felt and fabric glue or if you like to sew, a needle and thread!
Design an army map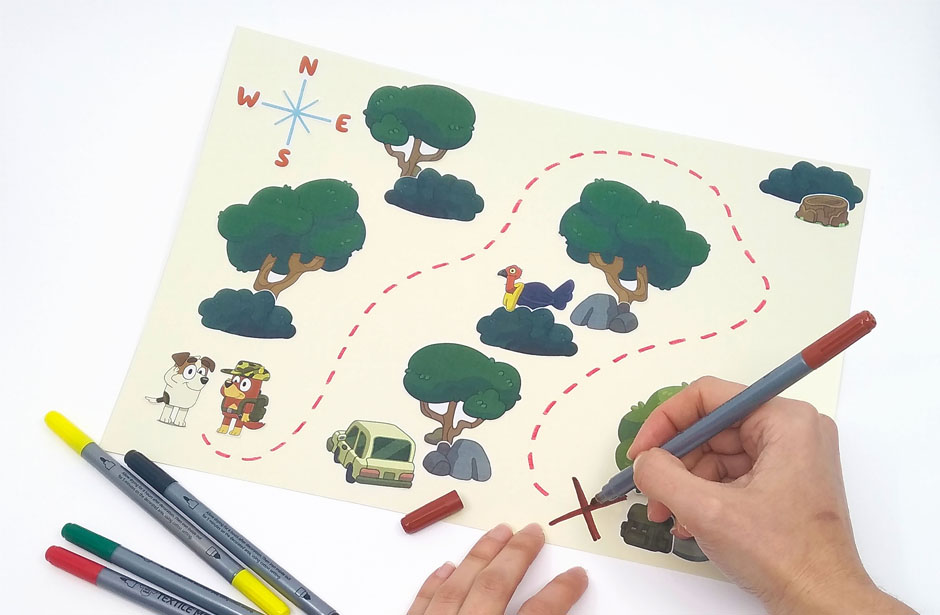 Design your own map and go on a backyard adventure with Jack and Rusty. You could also create a treasure map of your own house and hide a surprise!
Make a game of charades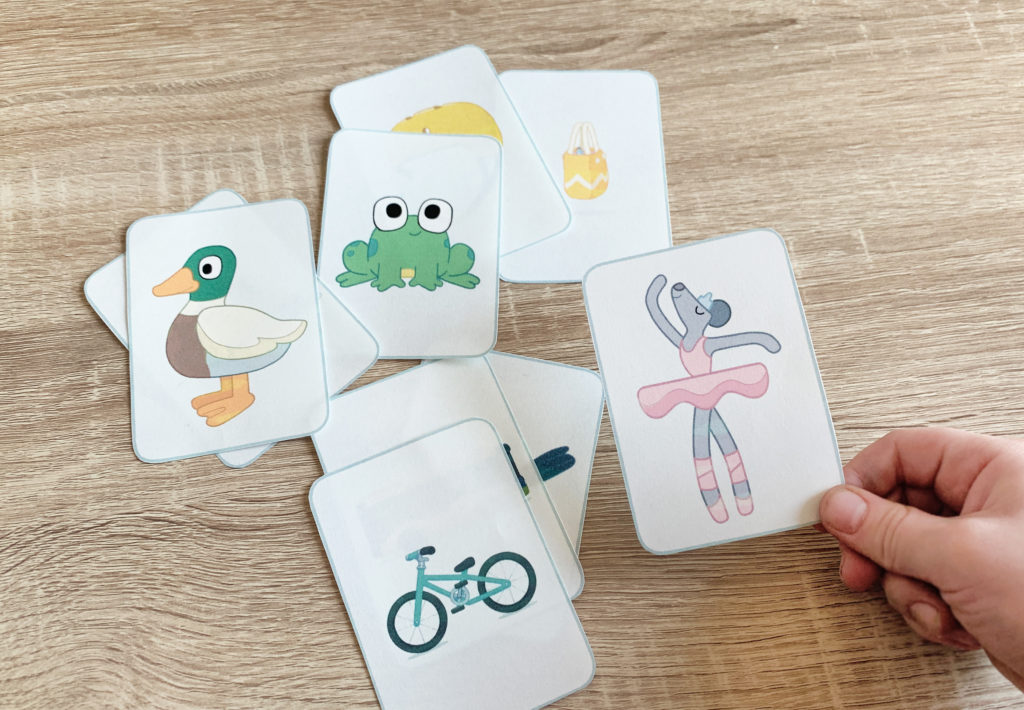 Have a game of charades with your friends and family! Print the charades sheet, cut them out and stick to card. You can even draw your own cards.
Fancy granny figures
Design some fancy outfits for your grannies. Print the templates, doodle away, add stickers or sparkles and stick to a toilet roll tube. Now you have some fancy granny figures!
Design your own beans label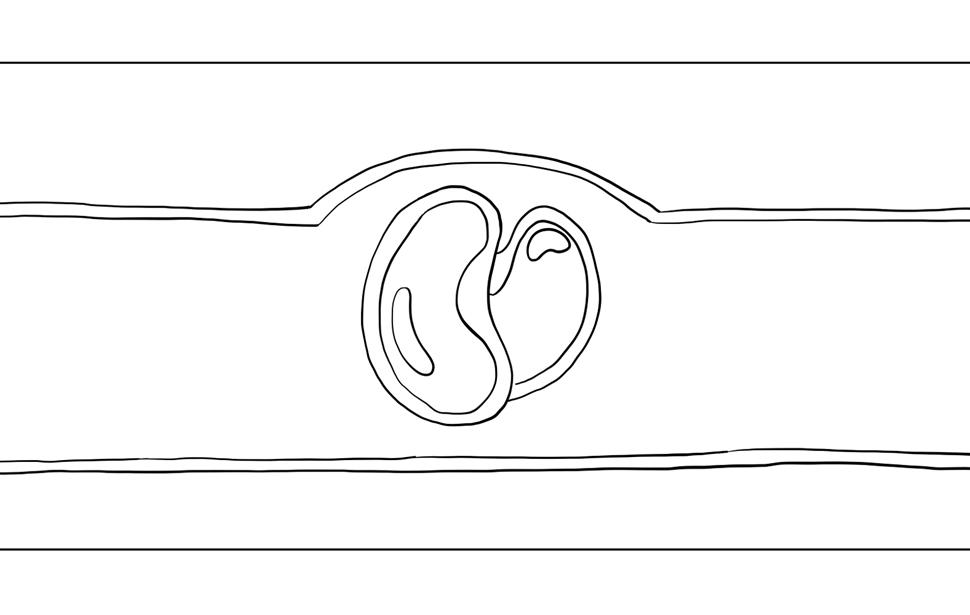 Customise your own tin of beans to sell in your shop or for playing Grannies! Print the DIY beans label, colour in and stick onto a real tin.
Solar system in a box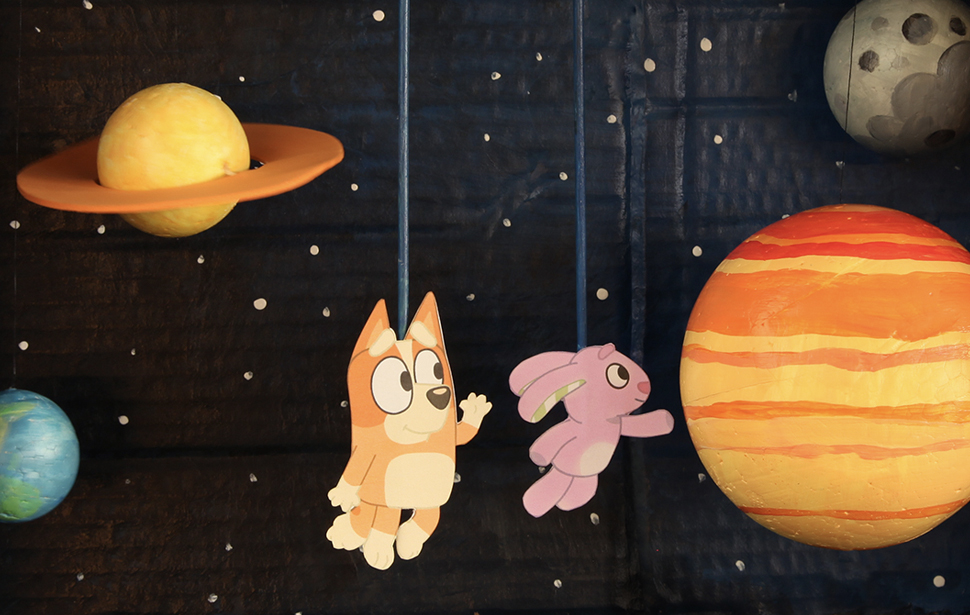 Make a solar system in a shoebox with our handy guide. Build the box, paint the planets and add Bingo and Floppy for all your space based adventures!
Queen's crown and sceptre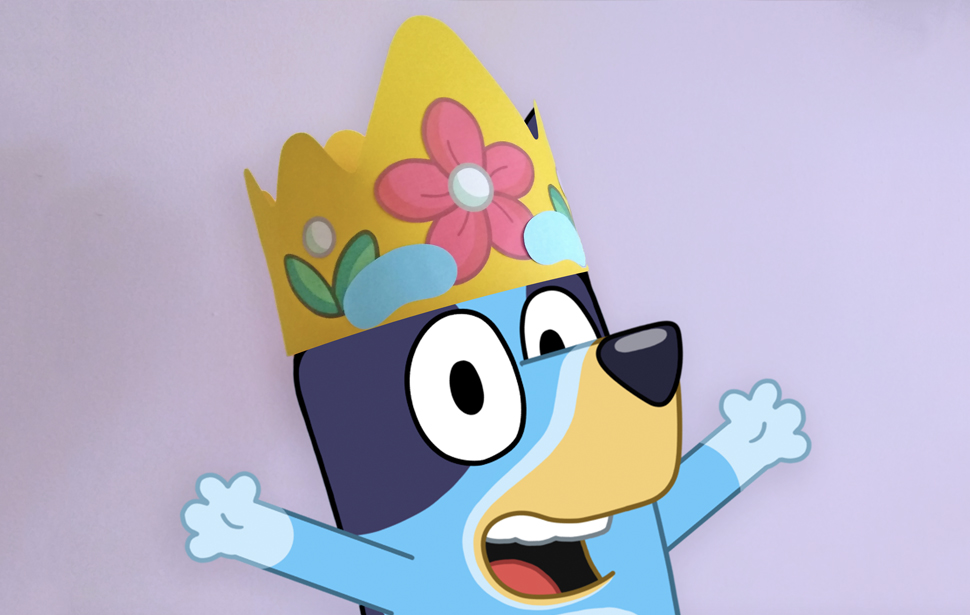 Create an outfit fit for a queen! Make a crown, complete with Bluey brows and a sceptre. Have fun dressing up and playing Queens!
The creek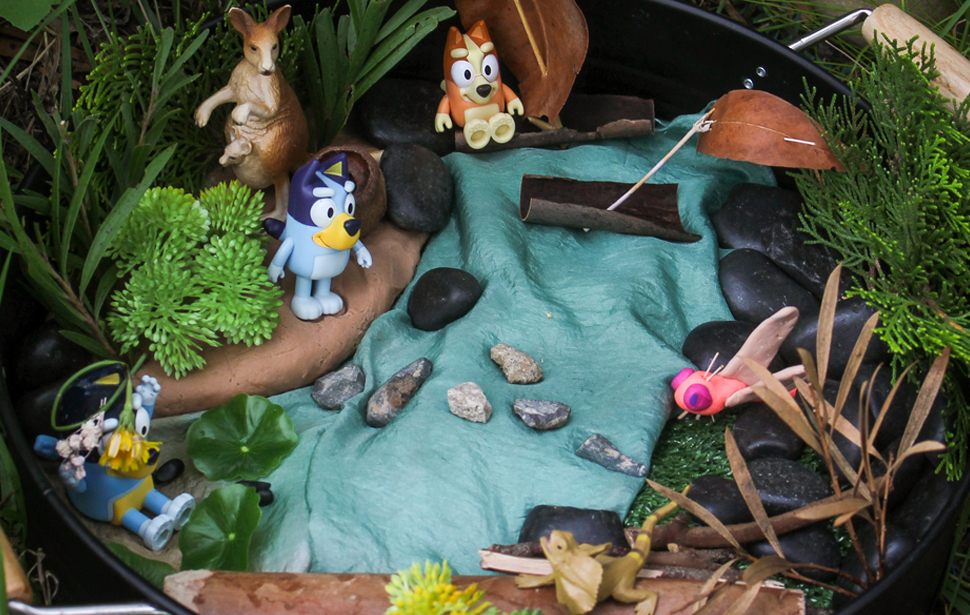 Build your own play tray in a pan using our guide and take Bluey, Bandit and Bingo on a trip to the Creek!