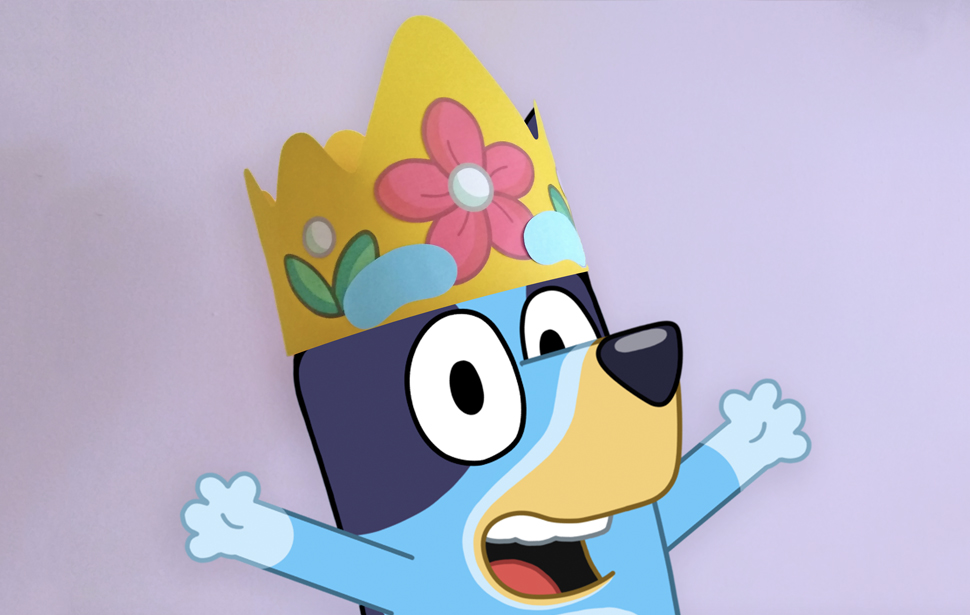 You will need:
Yellow coloured paper
Scissors
Marker
Glue
Note: Make sure a grown up helps with small pieces and scissors.
How to Make a queen's crown:
Download the craft sheet on the link below
Use the template to trace two crown shapes on the yellow paper

Glue the pieces together to make your crown – make sure the crown fits well

Cut the flowers and

leaves from the template sheet and stick to your crown

Glue Bluey's eyebrows onto the crown

Have fun at playing a queen!
Complete your outfit with a queen's sceptre.
SMALL CROWN
LARGE CROWN