Housework
Season 3 – EPISODE 12
While Mum and Dad reluctantly try and get the housework done, they notice the kids are incapable of just walking from A to B using their normal walk as they tidy up.

It's silly walk after silly walk, purely for their own enjoyment, sucking Mum and Dad into a compulsive show.
The grown-ups vow they'll only return to the housework when someone does their normal walk, but it's not happening.

Trying the same approach themselves, they end up dancing around the lounge room.

Eventually, the kids catch them out and they return to the housework – this time with a desire to find enjoying in the doing. 
This Is The Episode Where…
he Heelers are supposed to be doing some spring cleaning, but the kids' funny walks are too distracting!
BeeeeeOOP! BeeeeeOOP!
Bluey walks like an elephant and Bingo walks with her arms and legs in unison.
ad hurts himself a little while trying to copy Bingo's funny walk.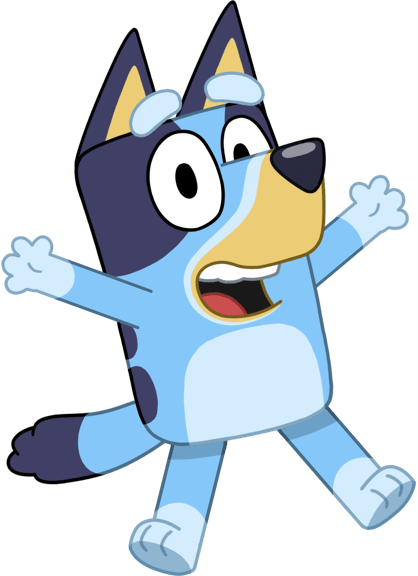 Watch Bluey On