Handstand
Season 2 – EPISODE 44

It's Bingo's birthday party at the Heeler House. In the kitchen, Bingo is on a mission to try and do a handstand, while the adults work hard to get all the food ready and Bluey and her friends play games. 

Bingo keeps trying and trying until she finally gets her legs up, but everyone else is too busy to notice. 
Meanwhile Nana is outside trying to make herself useful. Even though she is really good at starting races and helping with the food, no one seems to need her.

Both Bingo and Nana are feeling a bit lost, but when they find each other they realise together is exactly where they need to be.
This Is The Episode Where…
It's Bingo's birthday party!
The Heeler kitchen is really busy, with lots of friends and family coming and going.
Bingo tries, tries and tries again to do a handstand.
Nana doesn't want to relax. She'd rather find a way to help someone with something.
Hand stands are hard.
S2E44 – Handstand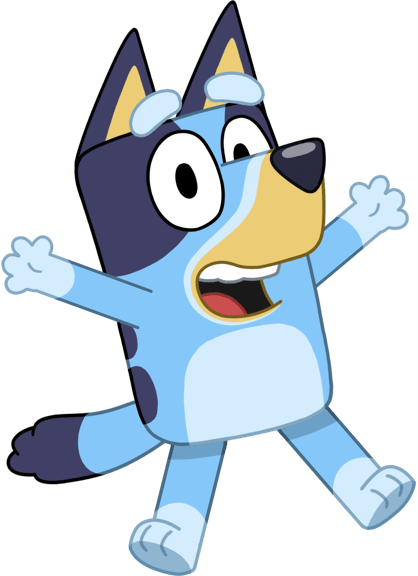 Watch Bluey On