Fancy Restaurant
Season 2 – EPISODE 17

Bingo and Bluey want to see Mum and Dad 'smoochy kiss', so they set up a romantic evening for two at their fancy restaurant.

But with only baked beans on the menu, kid's synthesizer music for entertainment and a lack of proper bathroom facilities, Mum and Dad find they have forgotten how to be romantic after all. 
It's only when Chef Bingo concocts a special meal for Mum out of all the leftovers in the fridge, that Dad finds his inner Romeo and eats the whole thing in Mum's place.

Charmed by his effort, Mum rubs Dad's back tenderly as he pukes in the garden.
This Is The Episode Where…
Bluey and Bingo want Mum and Dad to smoochie-kiss because it's "very romance".
Bluey and Bingo run a fancy restaurant and use real food!
Dad has to eat the very interesting dinner Bingo made.
Dad pretends to be Romeo McFlourish.
You can't just eat it pretend!
S2E17 – Fancy Restaurant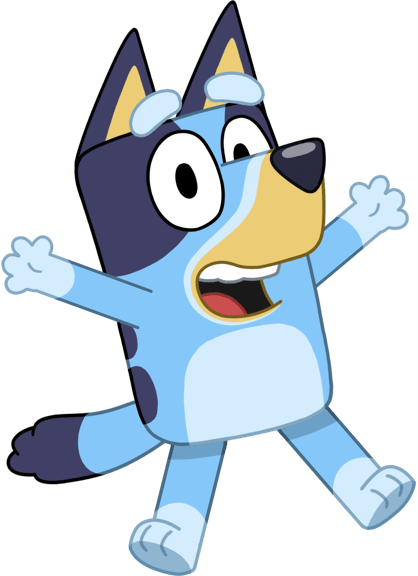 Watch Bluey On