Cafe
Season 2 – EPISODE 34

When Bluey meets a new friend called Winnie at the park, the girls need some customers for their café, so they enlist their dads, Bandit and Winnie's Dad, Fido.

Soon the girls are chatting away, serving banana bread and smoothies, but at the cramped table, the dads are finding it harder to make conversation. 
But when Dad's credit card is rejected and Fido offers to pay, the ice is broken. Soon Bluey wants to know when they can all go round to Winnie's house for breakfast.

Over a few weeks, as Dad and Fido slowly become friends, Bluey learns that adult friendship takes just a little bit longer.
This Is The Episode Where…
Bluey and Bandit make some new friends at the park.
Bluey and Winnie pretend to run a café for Bandit and Fido.
Making friends comes a little easier to Bluey than it does to Dad.
Bandit and Fido cheekily take all of the sugar packets and run away!
Thanks, mate. I have a strawberry problem.
S2E34 – Cafe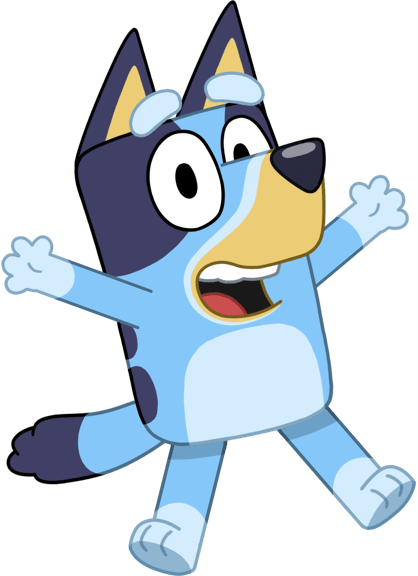 Watch Bluey On