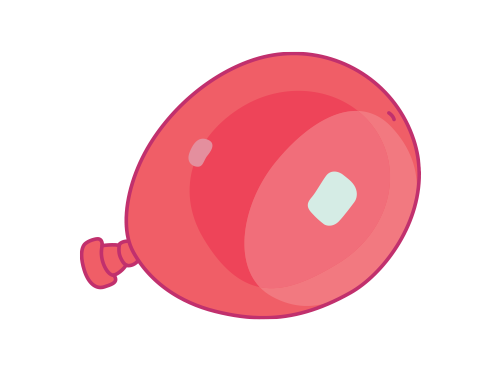 Keepy Uppy
Season 1 – EPISODE 3
Mum suggests Bluey use her last balloon to play a game of Keepy-Uppy where they try to keep the balloon in the air and not let it touch the ground.  

At first the game is easy, but Dad takes it to a whole new level, using a fan and a leaf blower to blow the balloon around the house and even out the window! As it drifts over the fence, Lucky and his Dad come to the rescue and manage to bunt it back into Bluey's yard.


Dad finally goes too far and knocks the balloon out of everyone's reach, and it lands on the grass and pops. Now Dad has to pay the price, by pretending to be a balloon himself.
This Is The Episode Where…
Bluey and Bingo need to keep the balloon off the ground in a game Mum calls 'Keepy Uppy'
We first meet Bluey's neighbours: Lucky and Lucky's Dad.
Lucky's Dad says, "Aw, I've done my hammy!"
Dad pretends to be a big daddy balloon.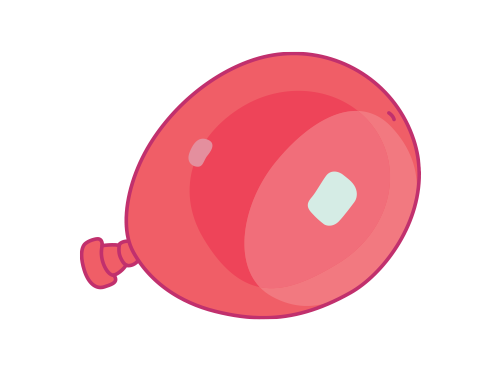 I'm a keepy uppy expert!
S1E3 – Keepy Uppy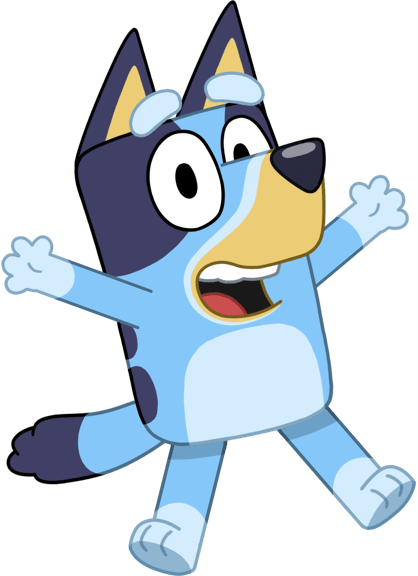 Watch Bluey On