Top 4 Christmas Games for Kiddos
enjoy quality family time this festive season.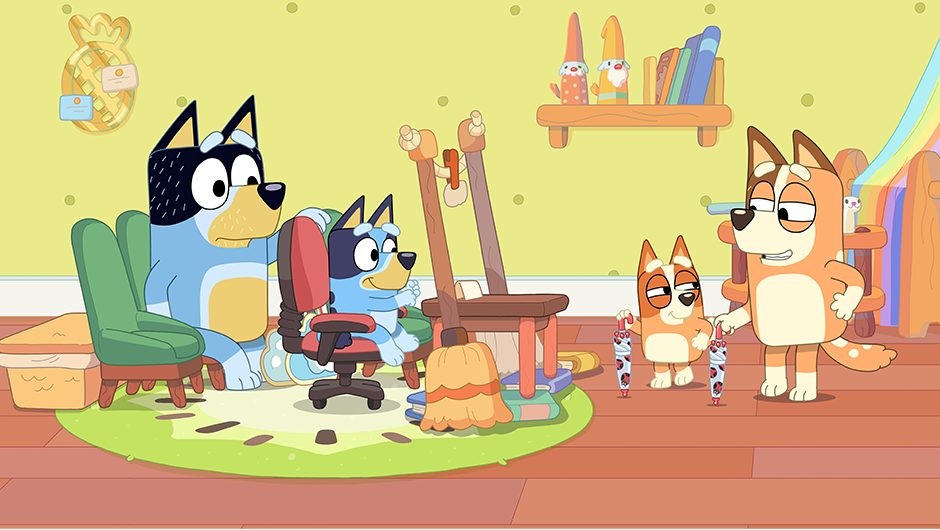 Playing games together as a family can be a bonding and rewarding experience – not to mention, heaps of fun! Give these a try.
1. PLAy Verandah Santa
Get your little ones into the festive spirit with a game of Verandah Santa. This role-playing game is simple: each family member takes a turn at playing Santa, (in a Verandah Santa hat of course) delivering presents to the family without waking them up. Remember, no peeking!
Watch this clip from the Verandah Santa episode for inspiration.
2. Flatpack
Who needs Christmas presents when there's Christmas packaging? Have fun stacking empty boxes to create giant structures, or crawl inside and play pretend. Believe us, kiddos large and small love playing inside an empty box.
Watch this clip from the Flat Pack episode for inspiration.
3. BBQ salad
See if your little salad-dodgers can assemble all the right coloured ingredients for a pretend Christmas lunch while you have a rest in your relaxer chair. They'll need their detective skills to find something green for sprouts, something red for cranberry sauce and something yellow for potatoes. Get hunting!
Watch this clip from the BBQ episode for inspiration.
4. spy game
Spy squids assemble, it's Christmas mission time! Find out what size slippers Granny wears, or see if they can find a place in their bedrooms to hide presents. Get creative with your missions, you can even complete a festive craft together and earn a treat.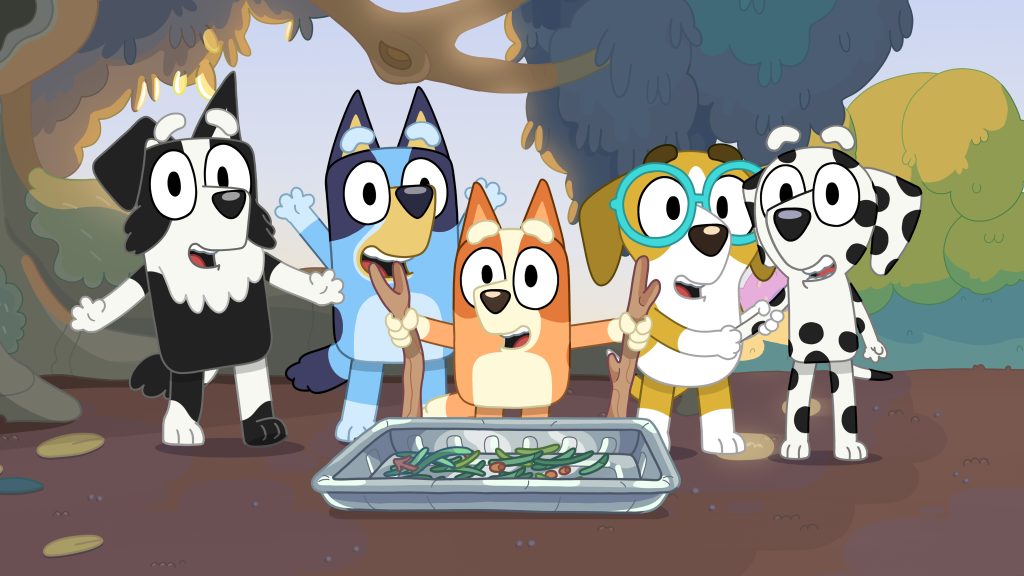 Watch this clip from the Spy Game episode for inspiration.
Want even more festive fun with Bluey?
Check out our Bluey Stocking filler and Christmas gift guide for awesome present ideas for kiddos and grown-ups.
Get social with Bluey
TikTok | Facebook | Instagram | Twitter | YouTube