The BEST indoor activities ever
If you're ready to have the best day indoors ever, this guide will show you how. Once you get started on these special Bluey activities — time will tick away!
Space odyssey
Imagine if you could make a solar system mobile in a few simple steps. Now you can! What makes this the perfect indoor/rainy day activity is you don't need to planet (get it?). Just print out the guide, grab a few bits and bobs, and get crafting.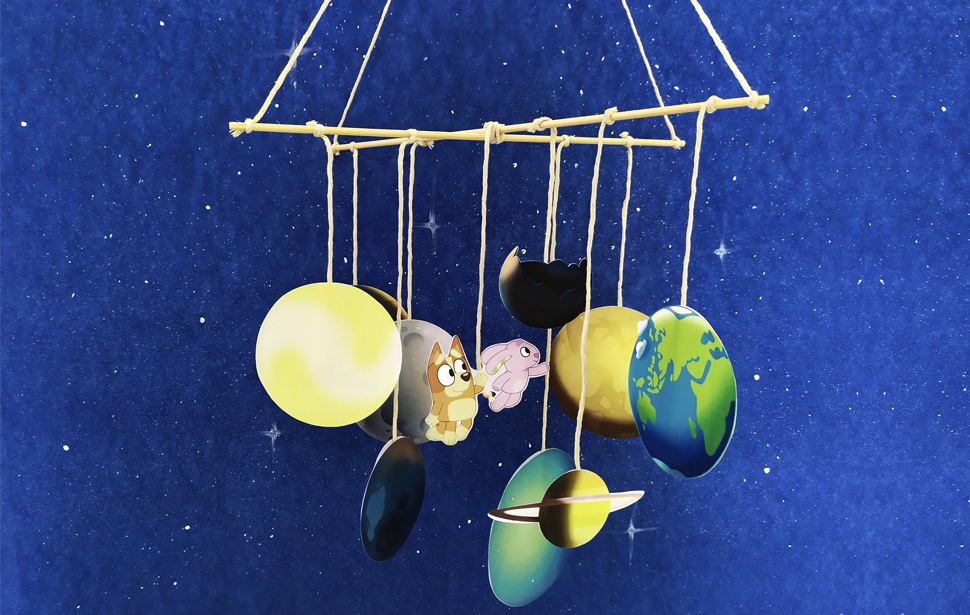 Across the universe
Speaking of space, check out these amazing Bluey colouring sheets. Your kiddos will know precisely how to make them "out of this world"!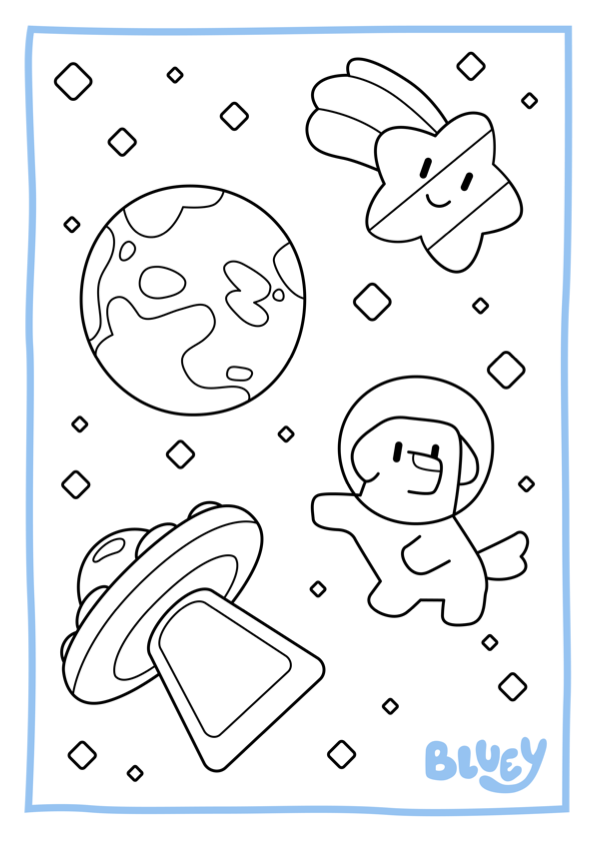 No Peeking
When it comes to indoor games, charades is already right up there. So just imagine how fun Bluey charades is to play. If you've been busting to perform your best Bluey impression (or even your duck waddle), it's your time to shine.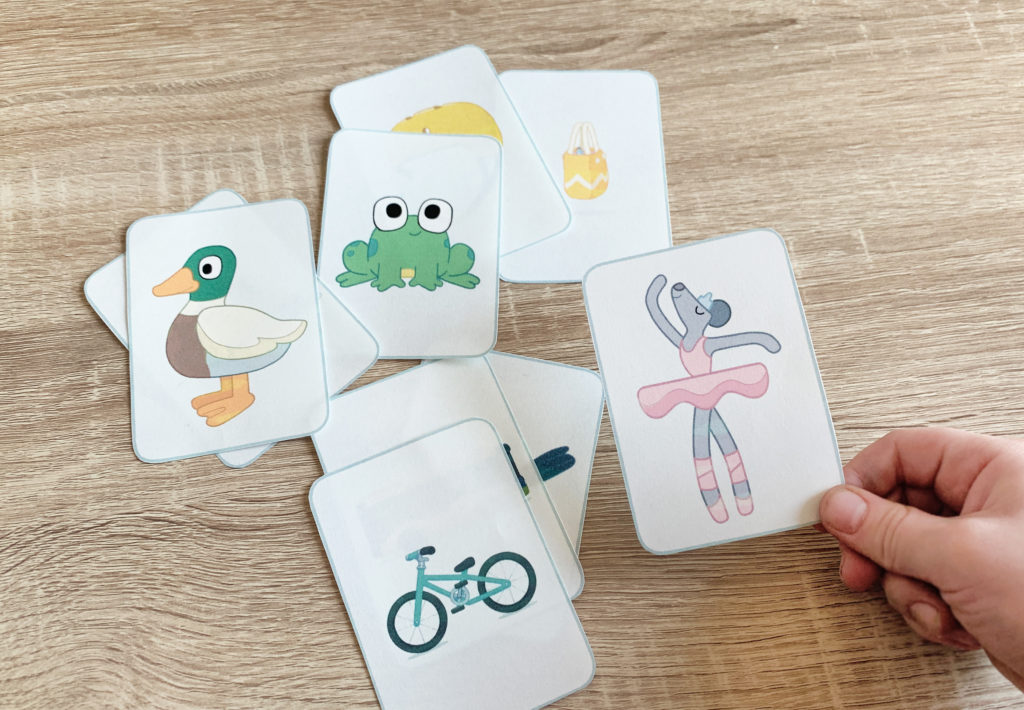 Flip book action
Looking for a creative activity to keep the kiddos entertained? Get them to design their very own flipbook. Just download the blank template and let their imagination run wild. (Warning: you may find it hard to pull them away from this activity!).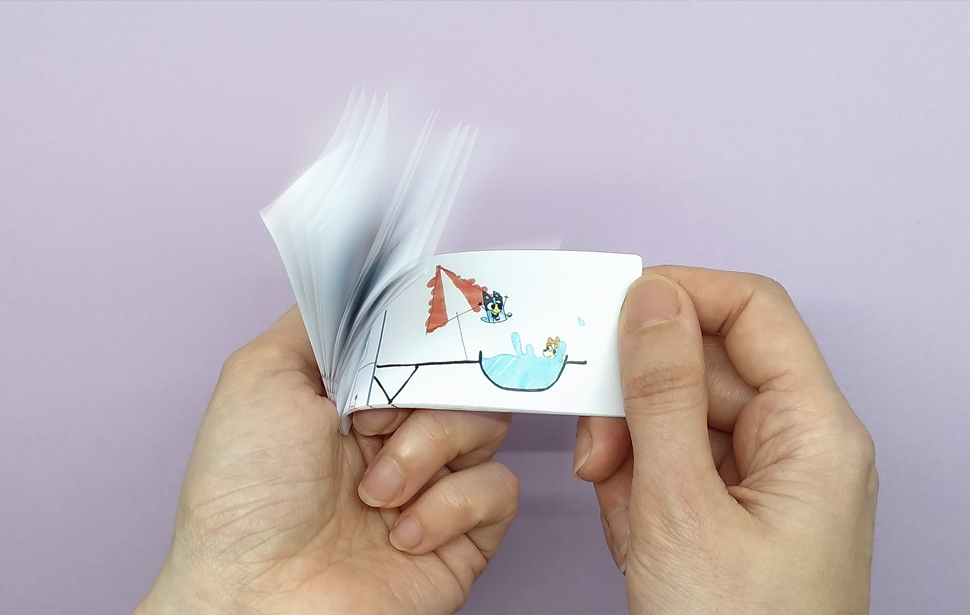 Bluey Binoculars
There's plenty to explore in the great indoors! This is the perfect activity for curious minds (and a good way to get rid of extra loo rolls).
CTA: Start exploring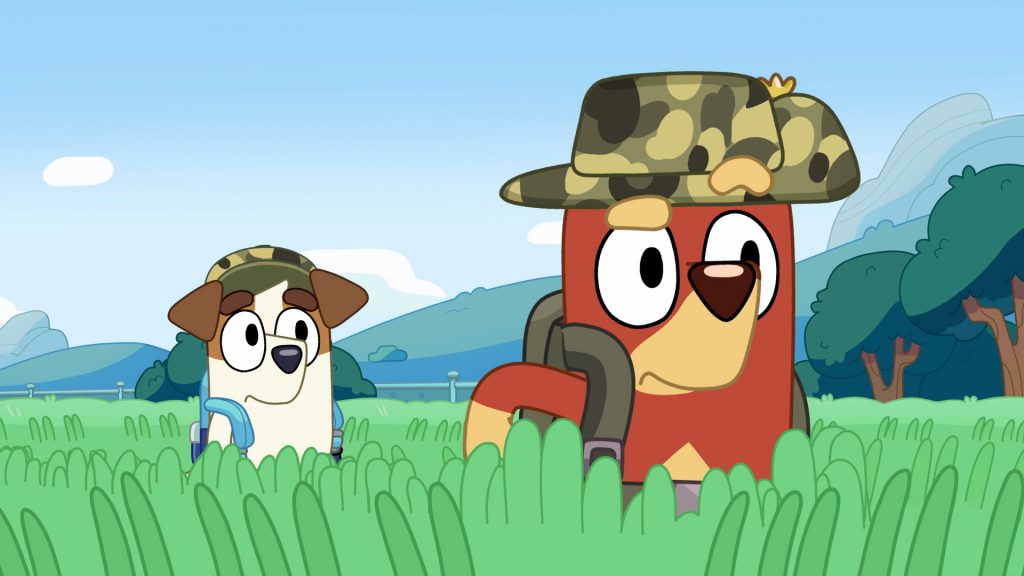 3d fun
Still have a few loo rolls around? Don't throw them out just yet. Believe it or not, you can easily transform them into some snazzy 3D Bluey and Bingo figures.
Make your own pom pom
There's only one thing that's more fun than saying "Pom Pom pom pom." It's making one! Follow the instructions, and your DIY pom pom will end up cute and fluffy, just like Pom Pom.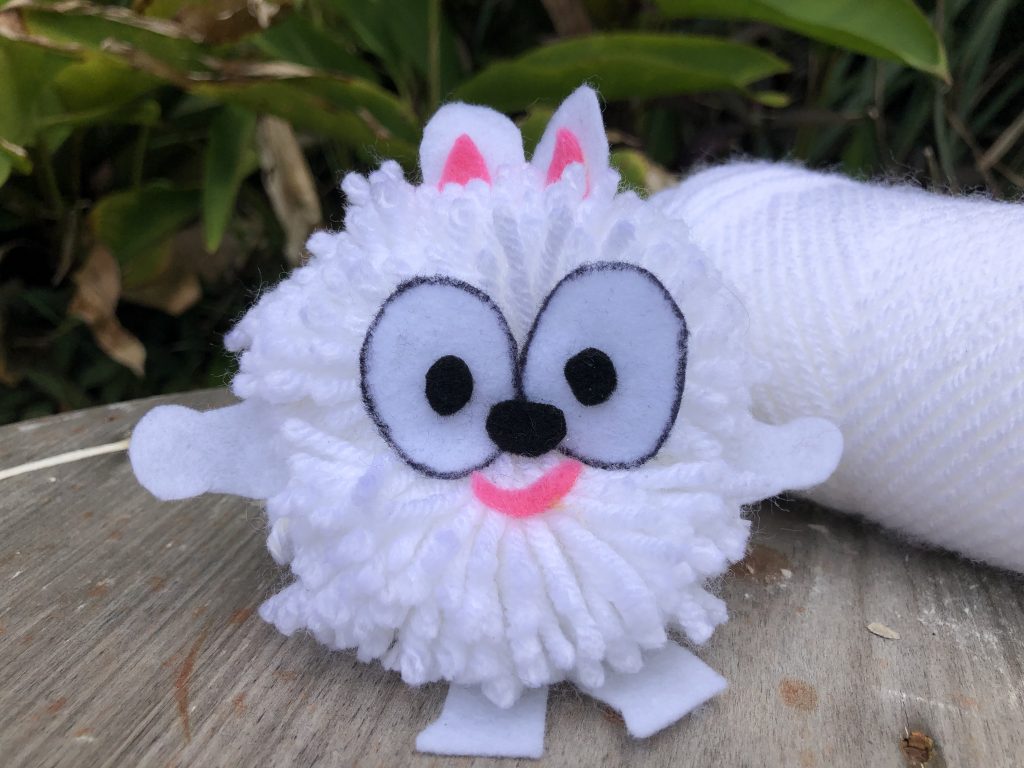 DIY Play dough
Every parent and carer knows that kids and play dough is a recipe for a good time. So you know they'll be thrilled at the chance to make it from scratch. Who knew all it takes is a few simple ingredients?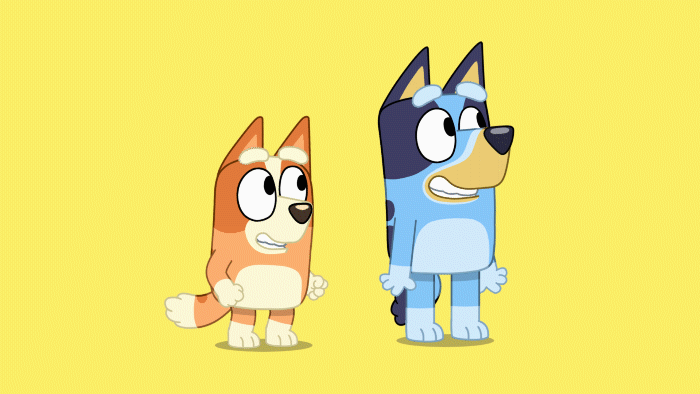 wondrous words
If you're after a low-key, but engaging activity that involves minimal supervision, this Bluey word search is it. With 27 words to find, the kiddos will be racing to see who can find them all.