3D Bluey and Bingo Figures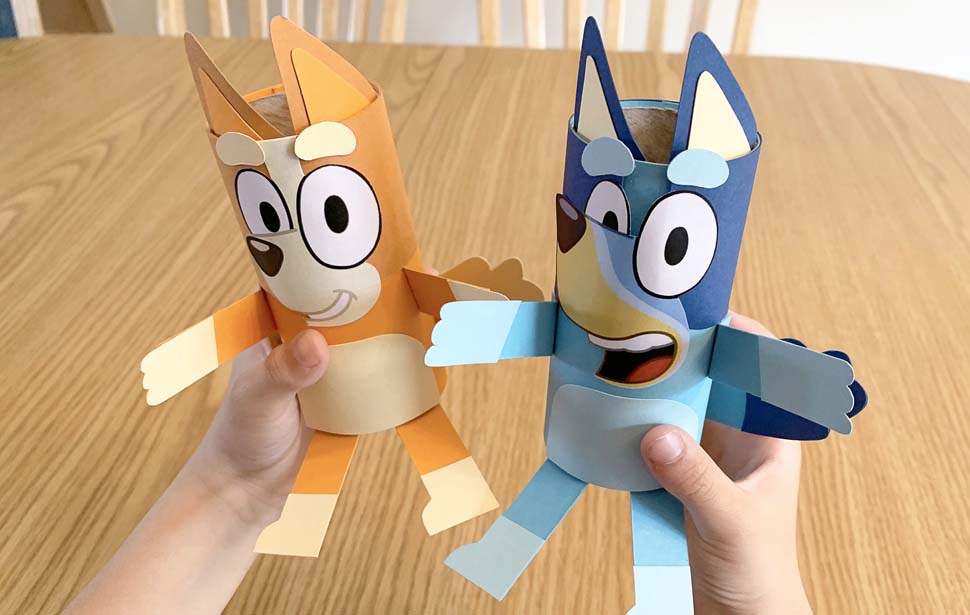 Grab a toilet roll, download the template and make your own Bluey and Bingo!
Grab some coloured card and a toilet roll.
Download and print the template.
Cut out the shapes as shown.
Put together your Bluey and Bingo figures using glue to stick on the pieces.
Leave to dry and you're ready to play!