Spend the Day Outdoors with Bluey!
When the sun's out, it's the perfect excuse to spend the day outdoors. If your mini explorers are eager, these activities will help you plan a fun-filled day outdoors.
Eye Spy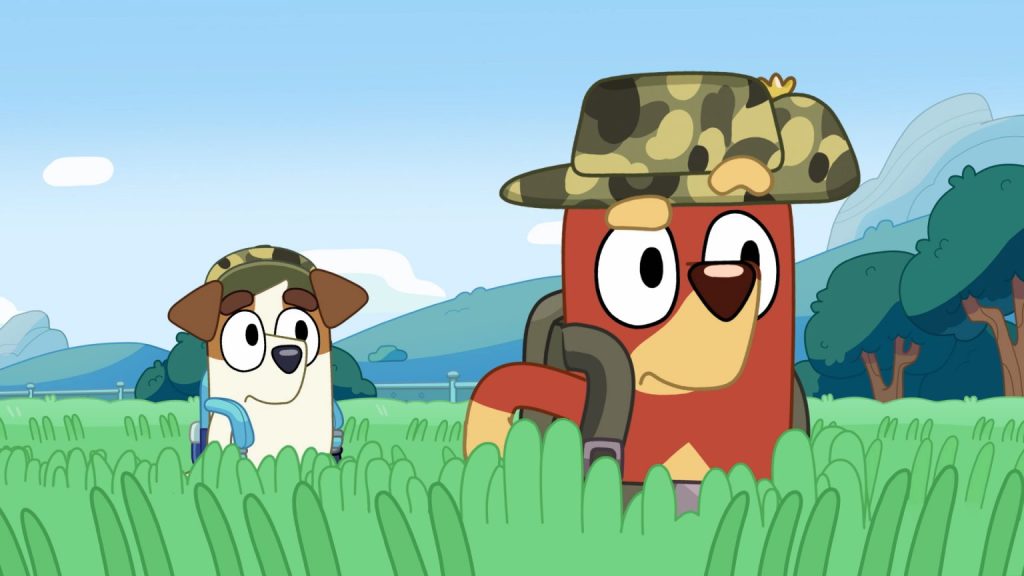 Can you see that? Yes, that over there! With your trusty Bluey binoculars, you'll be ready to explore the great outdoors and perhaps even uncover some hidden treasures.
Scavenger Hunt!
Want to join in on the fun? Print out these character cards and get ready for the ultimate outdoor scavenger hunt!
Adventure time
With a bit of imagination and this DIY adventure map, your backyard will be transformed into a fascinating world to explore.
Bean Bag Toss
It's the ultimate outdoor game to play, with simple rules that even tiny kiddos can enjoy. Plus, you can make all of the parts completely from scratch, so it's also a great craft activity.
Boing
Fancy a game of table tennis? With this nifty two-in-one craft, you'll be able to create your very own Bluey and Bingo table tennis bat covers that double as masks.
Time to Cool Down
Wowee! After all of that hard work, you'll no doubt be in need of a bit of a cool down. Remember, you'll need to make this recipe before your big day of adventuring!