The Show
Season 2 – EPISODE 19

It's Mother's Day! But when Bingo drops Mum's breakfast in bed, she's convinced she's ruined her big day. Thinking fast, Bluey proposes they put on a play for Mum, showing how she and Dad first fell in love. 

With Bingo as Mum and Bluey as Dad they show how their parents first met at a party, got married and got pregnant (with a bouncy balloon belly).
But when the baby balloon pops, Bingo is devastated-she's ruined everything for sure!

But with a little encouragement from Bluey, Bingo picks herself up and tries again, replacing the balloon baby with a nappy clad Dad! Mum applauds, delighted.
This Is The Episode Where…
Bluey and Bingo put on a show about how Mum and Dad first met and fell in love.
Thinking she's ruined things, Bingo has a cry, picks herself up, and dusts herself off!
Bandit is made to dress up like a baby and pretend to be Bluey when she was first born.
Bingo spills the Mother's Day breakfast in bed on the floor.
Wait on. What's your not mum name?
S2E19 – The Show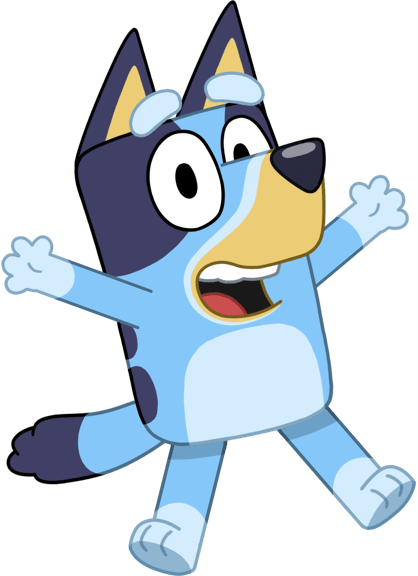 Watch Bluey On