Dance Mode
Season 2 – EPISODE 1
After Dad eats Bingo's last chip without asking, Bingo is given the power to play 'Dance Mode' as payback.

Bingo has three chances to make Mum and Dad dance. They MUST bust a move whenever they hear music, wherever they are.
But the game is too tempting, and the rest of the family keep taking Bingo's Dance Mode turns for her. Dad even bribes her with dollarbucks for her last one and Bluey then convinces her to spend on a toy she doesn't really want.

Poor Bingo is now sadder than ever. Realising their mistake, the family know what they must do to make it up to her no matter how embarrassing.
This Is The Episode Where…
Bluey sings "Oh! Can we get the bill?"
 
Dad accidentally eats Bingo's last chip.
Mum and Dad need to do big elaborate dance moves when the kids put them into 'Dance Mode'.
Bluey and Bingo play with the Yes-No button.
Shake your tails!
S2E1 – Dance Mode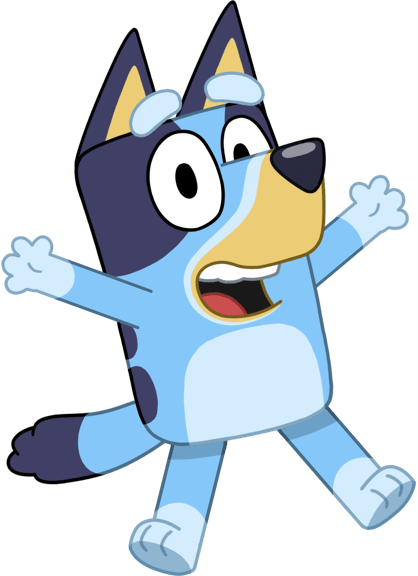 Watch Bluey On