How to make Bluey Easter Eggs
Here's an egg-citing Bluey activity. The two videos below will show you how to make your own Bluey and Bingo eggs.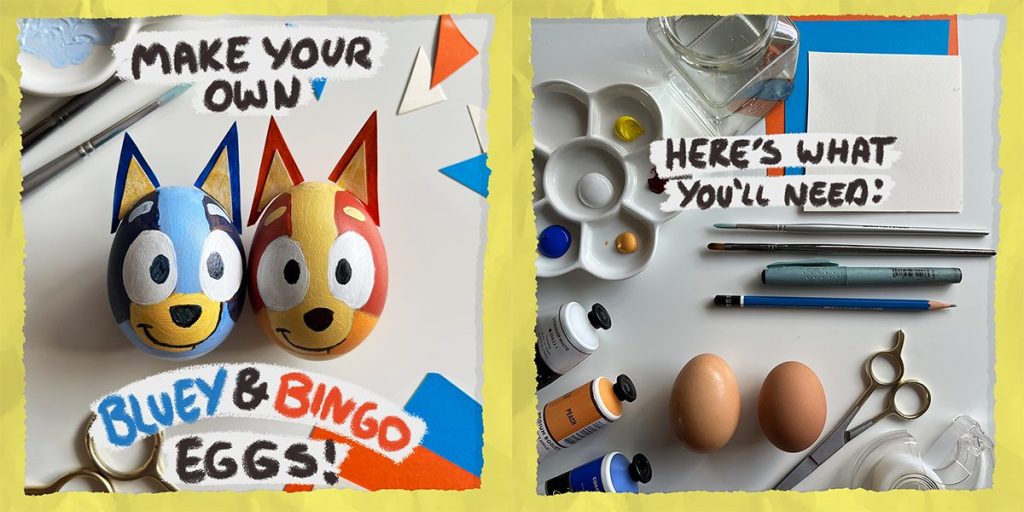 Here's What you'll need:
Eggs (be careful not to drop these!)
Paint (we used Titanium White, Peach and Cobalt Blue)
Pencil
A black marker
Some fine paint brushes
Cardboard for the ears
Scissors
Sticky tape
Note: Make sure a grown up helps with small pieces and scissors.
What to do:
Start with outlining Bluey and Bingo in pencil
Fill in with paint
Finish off the details with black marker or paint
Cut out some cardboard to make the ears
Attach using sticky tape
Put on display for all to see!
Watch our videos for a step-by-step!