Hide your eggs in this Bluey Easter egg holder and watch the kiddos surprise!
Note: Make sure a grown up helps with small pieces and scissors.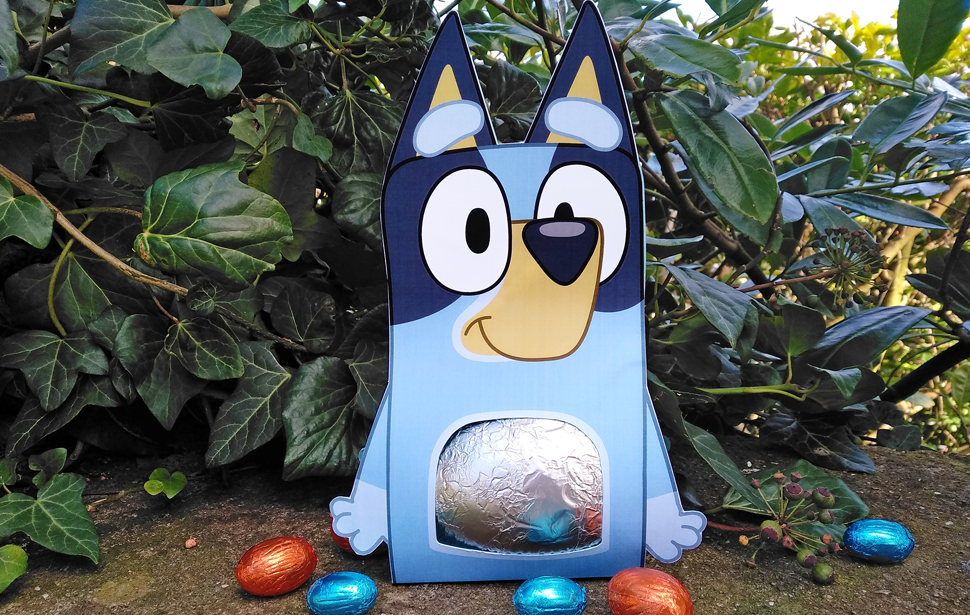 You will need:
Blue paper (any colour will work)

Scissors
Glue
Chocolate egg
How to Make Your egg holder:
Download the craft sheet on the link below
Stick the template to the paper

Cut out the

Bluey egg holder template

Glue the

front and back pieces together

Glue the sides together to keep the egg snug

!
Happy Easter!