Five games you can play solo
Enjoy some quiet time! Here are some games and activities kids can play with only one player.
a Word search puzzle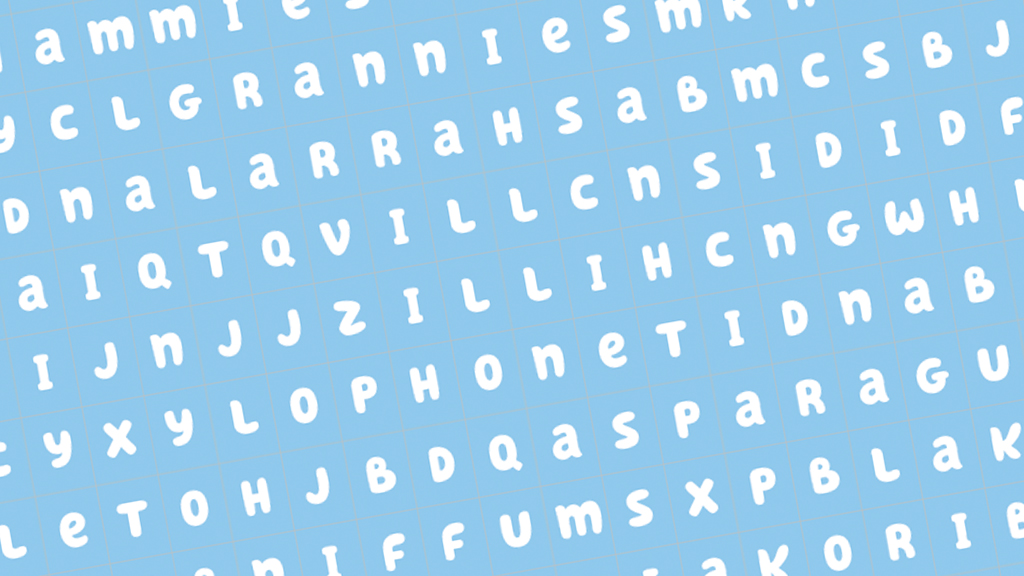 Do a spot of word searching with these Bluey themed puzzles. There are 27 words to find!
Colouring sheets
Enjoy a relaxing afternoon colouring or painting the scenes and characters from Bluey. Download and print. We would love to see your art, be sure to tag us when you share your masterpieces.
Memory game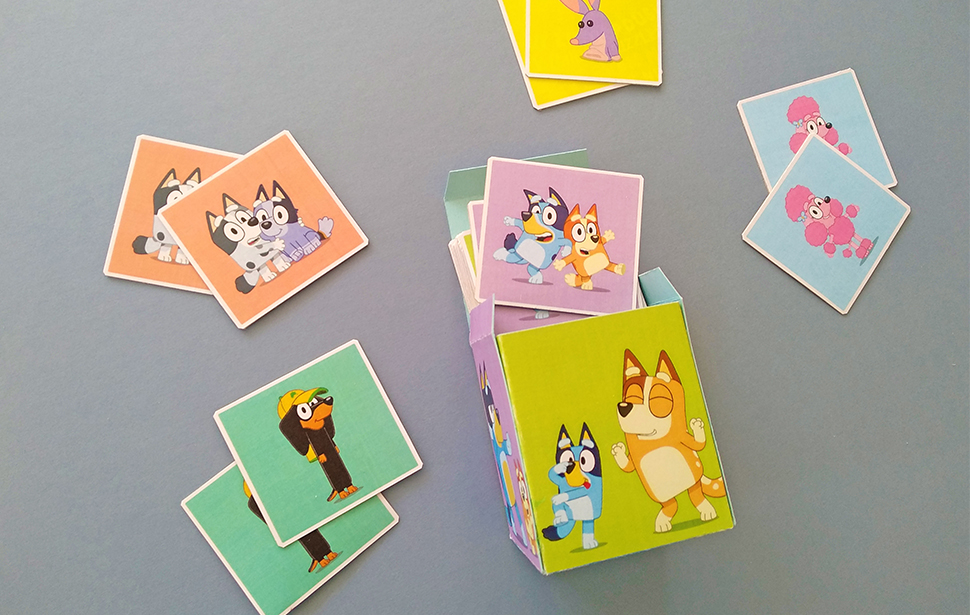 Have some quiet time and exercise your mind with a round of the memory game! Print and play.
Play spot the difference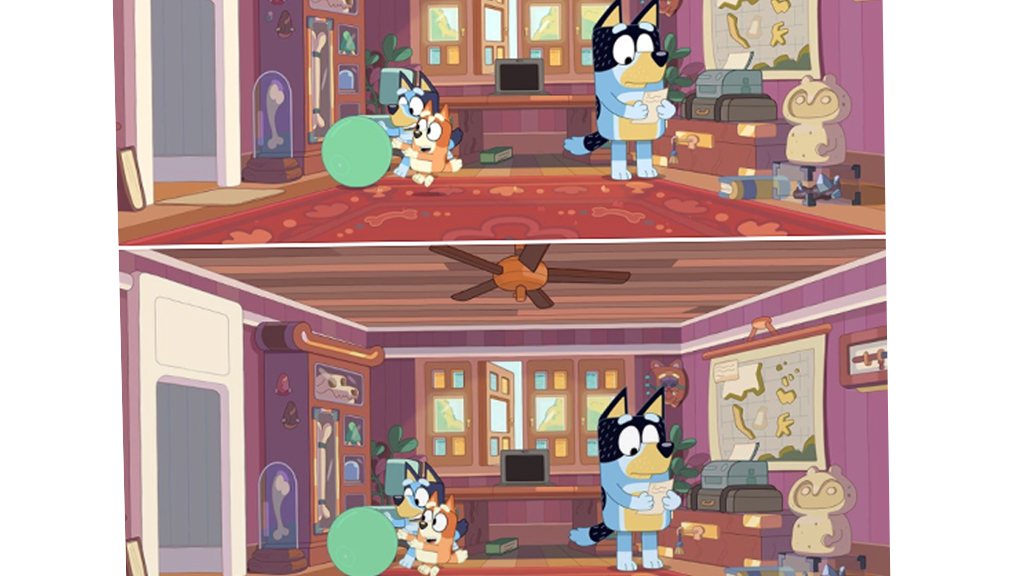 How well do you know these famous Bluey scenes? Print out and circle all the differences. There are five to find!
Make and play the Bean Bag toss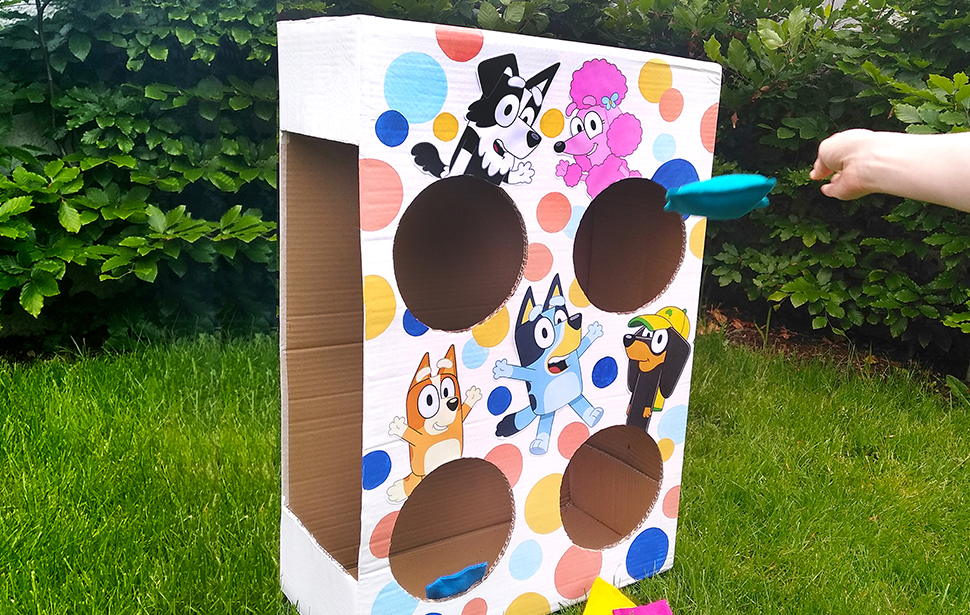 For the ultimate one player project. Here's a craft activity that will last the whole week, plus a game you can play for hours!