We're excited to announce that more Bluey toys are on their way to all major Australian retailers! The latest range includes a board game, additional friend figurines, playsets and even a family vehicle, bringing some of your favourite episodes to life.
2 -Pack figurines
2-Pack Figurines are available in three assortments: the first includes Bluey's cousins Muffin and Socks along with Bingo, and the other two are inspired by popular episodes, "The Pool" and "Grannies".
Bluey 4WD Family Cruiser
Bluey 4WD Family Cruiser, the iconic Heeler family 4WD, comes with a Bandit figurine as well as two surfboards on the roof that can easily be removed. Perfect for fun adventures!
Mini Playsets
Mini Playsets will be available in the form of Bingo's Playroom and Bluey's Playground.
Bluey and Friends 4-Pack
Bluey and Friends 4-Pack Figurines will include Bluey, Coco, Snickers and Honey.
Shadowlands Board game
Shadowlands Board Game is based off one of the fun games Bluey plays with her friends and will be the perfect addition to family game night!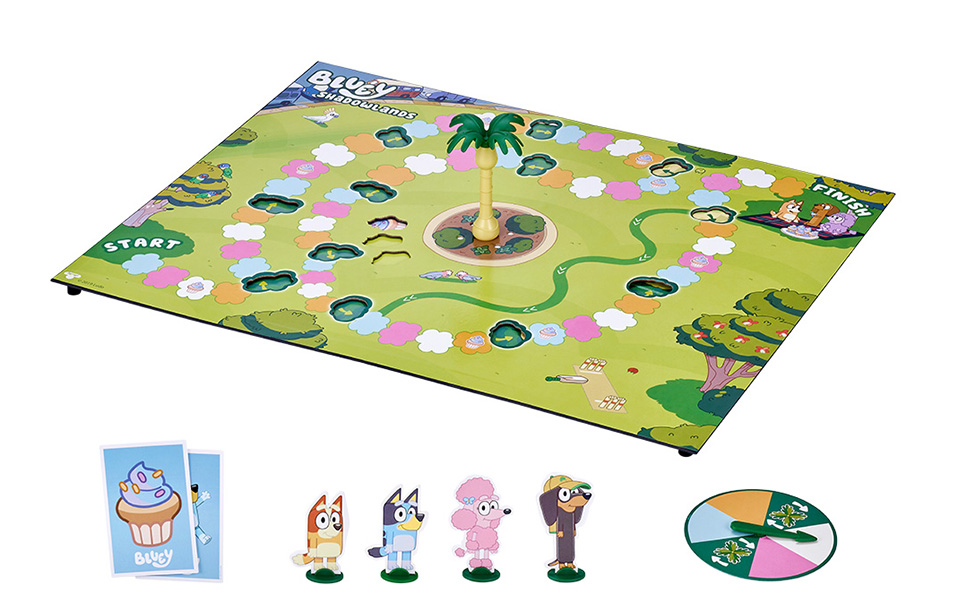 Release dates
Early May – Shadowlands Board Game
Early May – 2-Pack Figurines
Mid May – Mini Playsets
Late May – Heeler 4WD Family Vehicle
Early June – 4-Pack Bluey and Friends Figurines
Toys will be available for purchase from all major retailers including Big W, Kmart, Target. Check out what's to come on the Bluey Shop Page and keep your eyes on the Bluey Facebook page for further updates.