Support your team! World Cup Colouring Sheet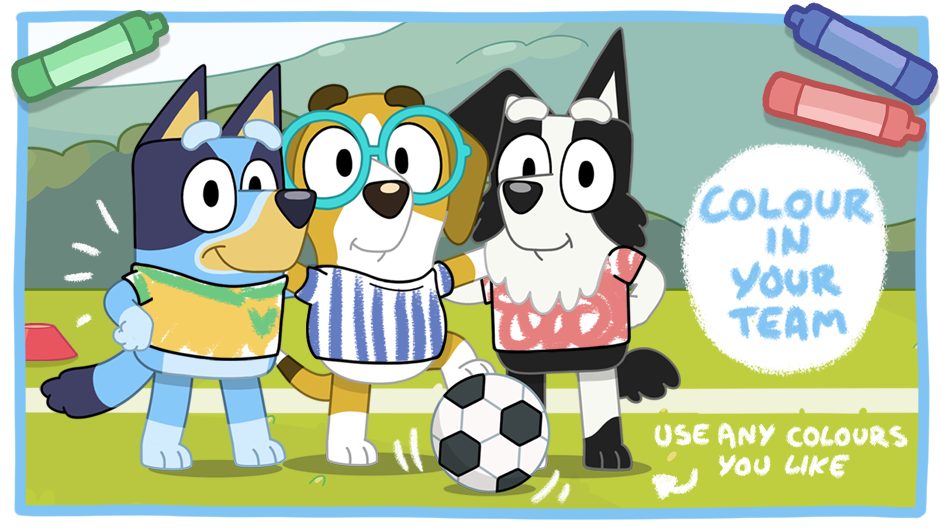 Celebrate the 2023 women's world with bluey and her friends
Get ready for kick-off with this world cup themed colouring sheet featuring Bluey, Honey and Mackenzie!
Use any colours you like to show your support to your favourite team – or design your very own team jersey!
Want even more World Cup fun? Print and Play your very own game of Bluey Finger Football!