How to create a Bluey hug card
Create a Bluey hug card this Valentine's Day to let someone special know how much you love them.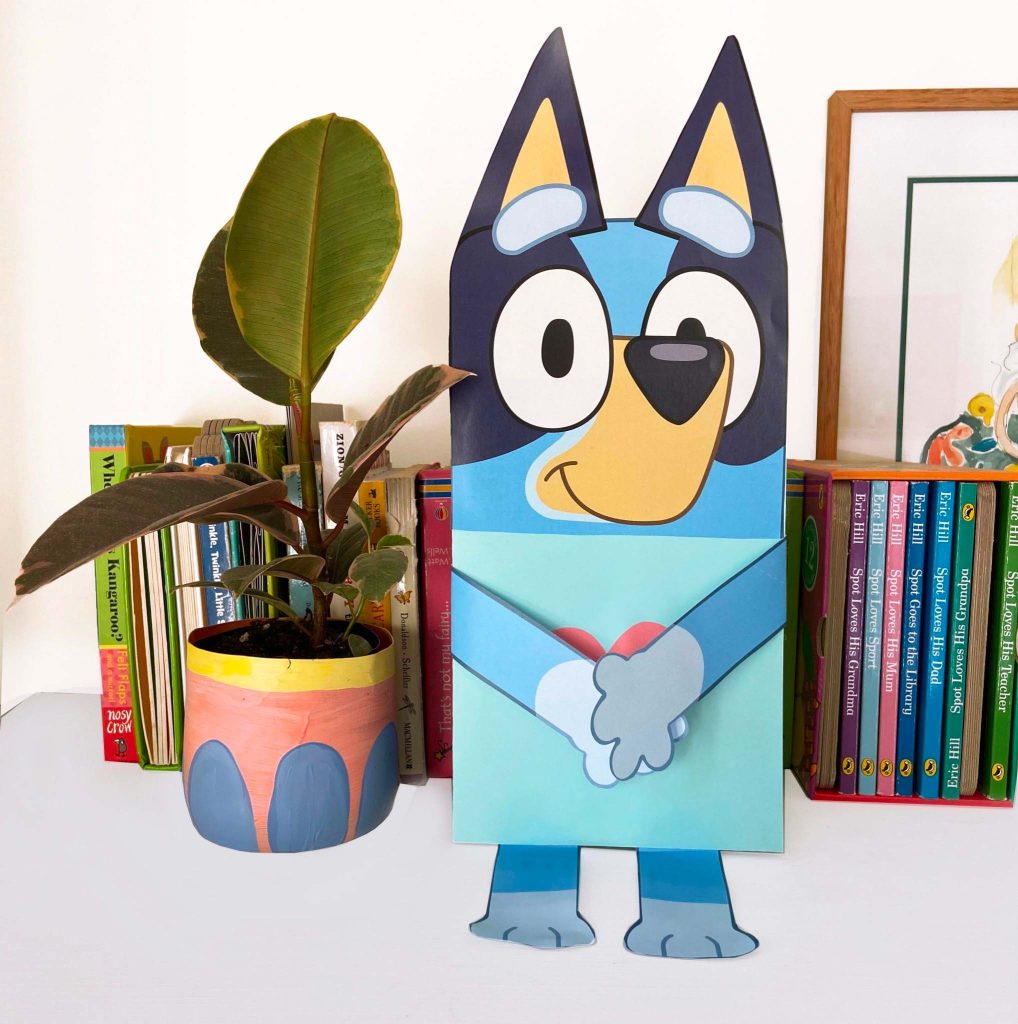 What you need:
Light blue A4 cardboard
Rounded scissors
Glue
A pen
To make:
With the help of a grown-up, cut out Bluey's face and glue bottom 1/3 to the top of a folded A4 card
Cut out, fold and glue the Bluey's legs to the bottom of the inside of the card, always with the help of an adult.
Cut out and glue in the heart in the centre of the card.
Cut out and fold the left and the right arms, and glue them to the back of the card.
Add your special message on the card and send it to your very own Chilli!