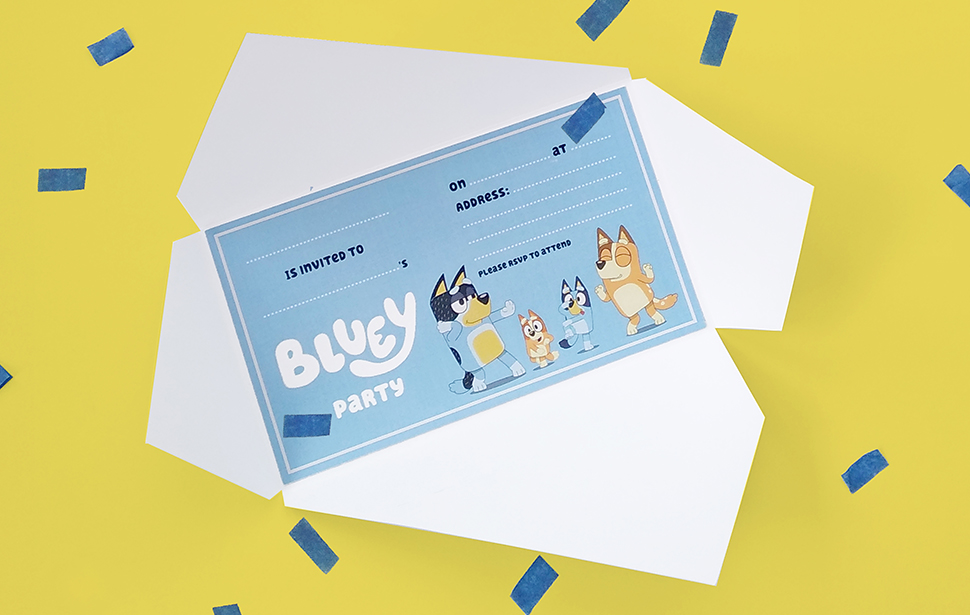 Throwing a Bluey themed party? These printable invitations are just what you need.
All you will need is scissors and quick drying paper glue.
Instructions
Ask a grown-up to help you cut out all the pieces from the template provided.
Carefully cut along the dotted line. Use this slit to close your invitation.
Turn the paper over and fold the sides into the centre to create an envelope.
Glue the party invitation to the inside of the envelope.
Let's go party!
Your friends will be thrilled to receive their Bluey invitations to your party. Have a fun filled day.