counting down to Macy's Thanksgiving Day Parade®
The big day is almost upon us! there's plenty to look forward to in the run-up to Bluey's giant balloon debut…
Hello big blue guy! We're so excited to reveal a sneak peek at the giant Bluey balloon! Doesn't she look great?
Parade history
Macy's Thanksgiving parade first took place nine decades ago in 1924 to celebrate the start of the holiday season. Since then the parade has become grander and longer year after year.
In the old days, they used to parade live zoo animals like elephants which were later replaced with the awesome giant balloon structures we see today.
Bluey is truly honoured and thrilled to be taking part in such an iconic event that brings joy to so many millions of people all around the globe.
Inflation day
Watching the giant balloons take shape as they are inflated is as much of an attraction as the parade itself. This year inflation day takes place around the streets of the American Museum of Natural History the day before the parade on Wednesday 23rd November.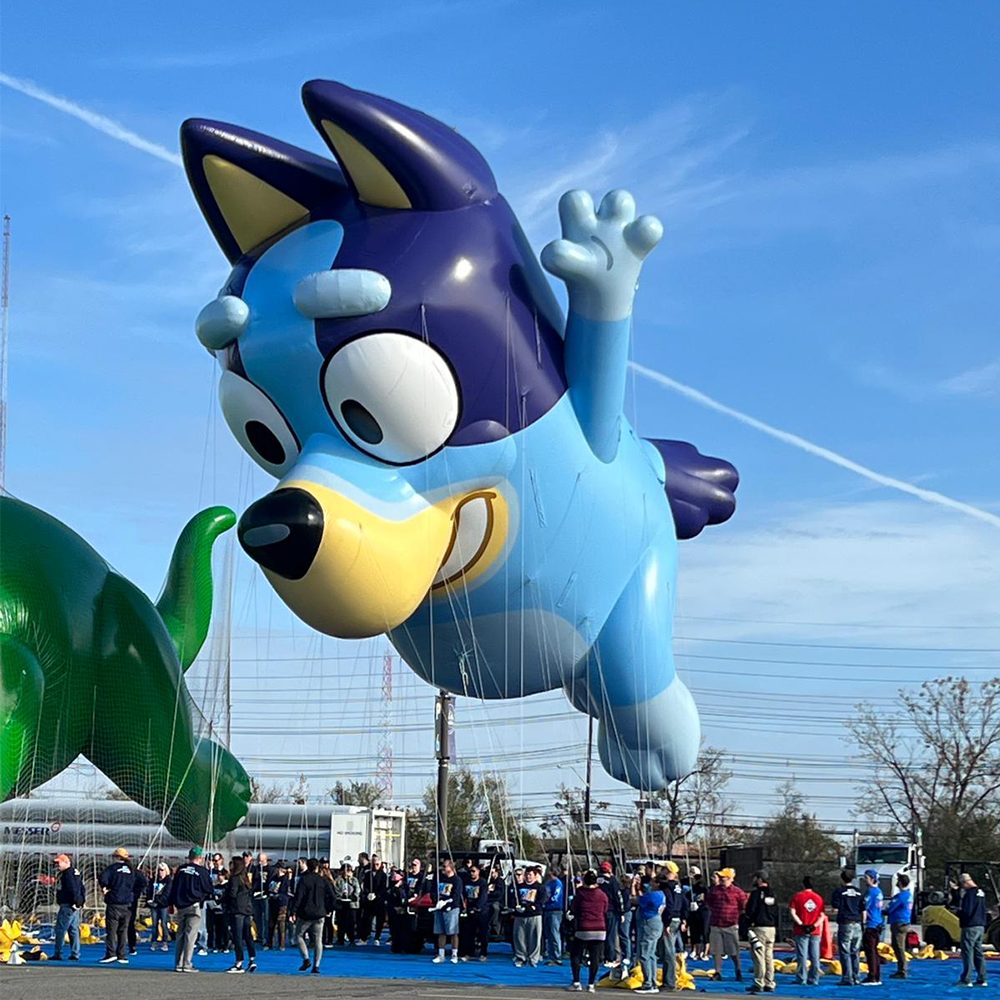 Fun facts
Wackadoo! Balloon Bluey will travel 2.5miles along the streets of New York for the public to admire her in all her glory.
The parade is three hours long.
Cheese and crackers! Giant Bluey was hand-painted by a team of talented artists using approximately 50 gallons of blue paint!
She's 52 feet tall – that's as tall as a 4-story building!
She's 51 feet long – that's as long as 9 bicycles lined up lengthways!
She's 37 feet wide – that's as wide as 7 New York taxi cabs parked end-to-end!
Get social with Bluey
Watch all the action as it happens from Inflation Day to the Thanksgiving Parade on social media using #BlueyBalloon and #MacysParade.
TikTok | Facebook | Instagram | Twitter | YouTube
make your own bluey and bingo balloons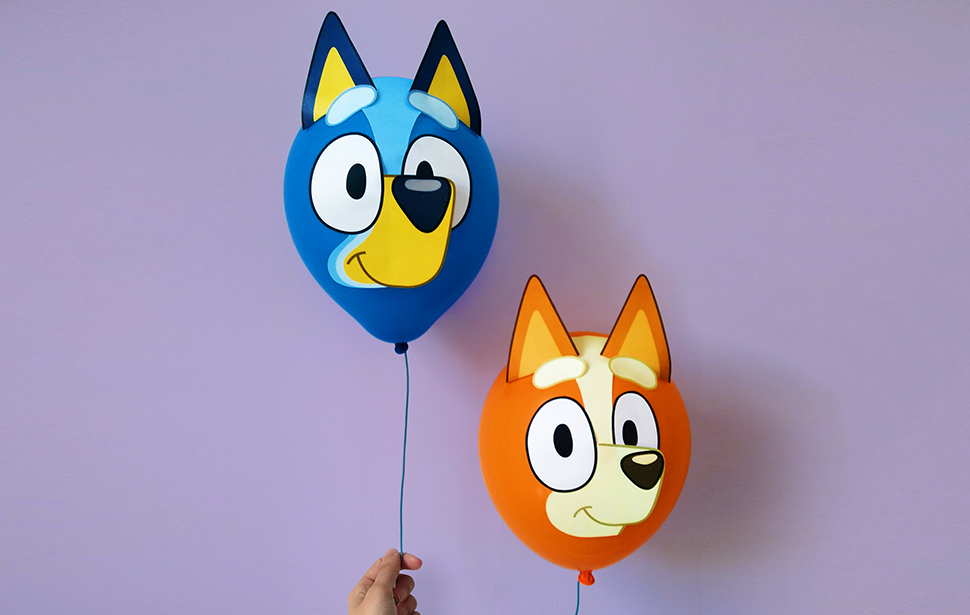 Get ready for the parade with your very own homemade balloons!
Want even more Bluey?
Did you know there's heaps of Bluey arts, crafts, and games to keep the kiddos entertained? Check 'em out .