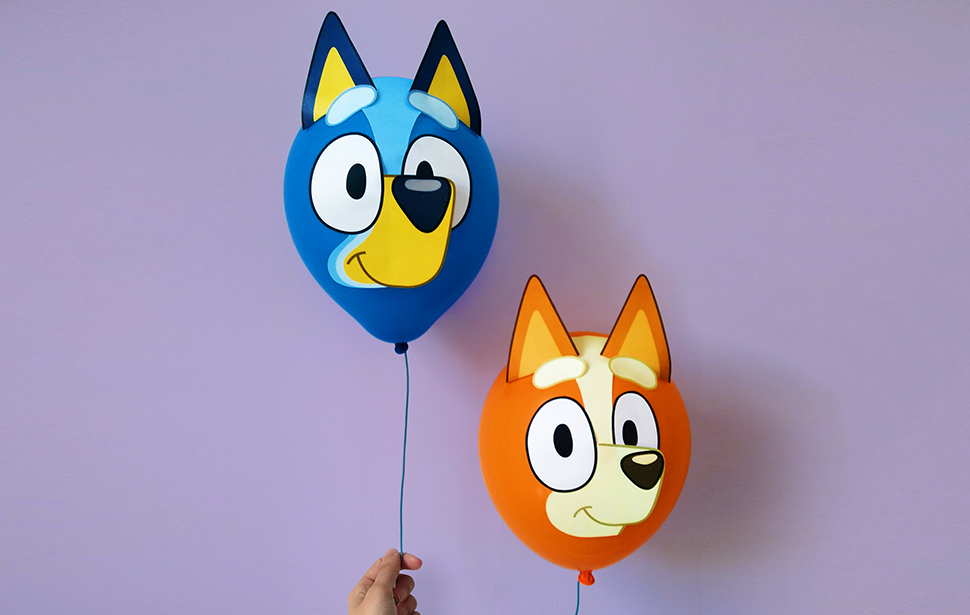 Turn ordinary balloons into characters from the show in four simple steps. Perfect for parties and playing.
You will need:
Balloons
Scissors
Quick drying glue
Bowl and tape
Instructions
Inflate the balloon and attach it to a bowl with masking tape. This will keep the balloon in place for you.
Ask a grown-up to help you cut out all the pieces from the templates provided.
Glue the pieces of Bluey's face in the center of the balloon.
Fold the glue tab on the ears and glue on the top of the balloon. Finish by gluing the eyebrows over the ears and tah-dah!
Doesn't your Bluey balloon look great?!
Use an orange balloon to create Bluey's little sister, Bingo!