5 Bluey Christmas crafts to decorate the table
dreaming of a bluey Christmas? Make it a reality with these fun craft ideas…
Get the salad dodgers in the festive mood with these cool crafts to give your Christmas dinner table a distinctively Bluey look and feel.
1. pull a cracker!
Christmas dinner without pulling a cracker or two is against the rules. These Bluey ones are easy to make at home and can be filled with your own gifts and jokes. Speaking of which…
2. Make 'em laugh
Think you've got the best gags to make the family giggle (and groan)? Simply download the template, write down your jokes and pop them in your homemade crackers. Job done!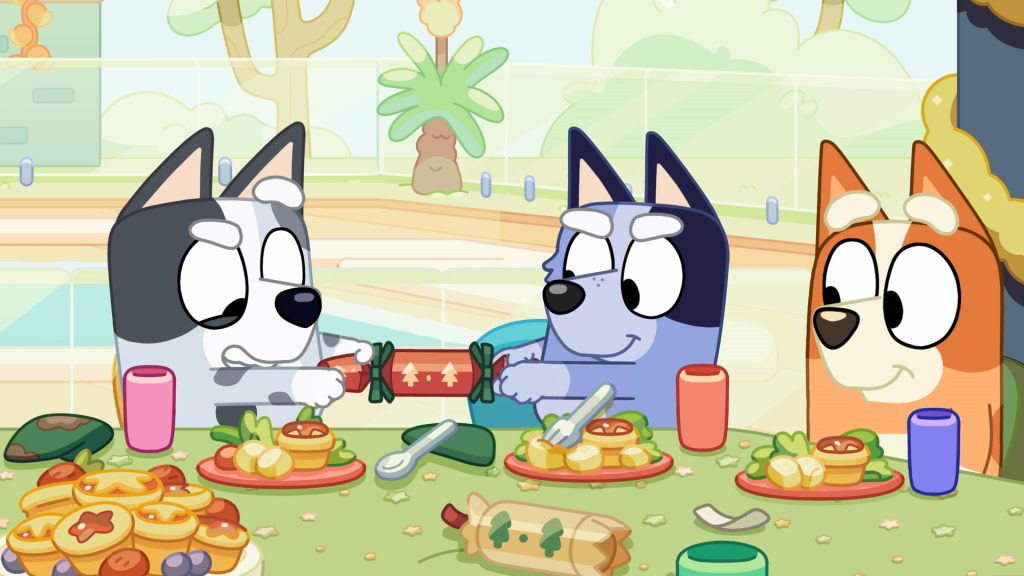 3. Personalize place settings
Keep the kiddos busy while they wait for their turkey dinner and make sure there's no squabbling over who sits next to granny with these cool Bluey place settings.
4. Christmas crowns all round
Home-made festive crowns? Yes, please! Cut them out, colour them in and pop them on. Gotta be done!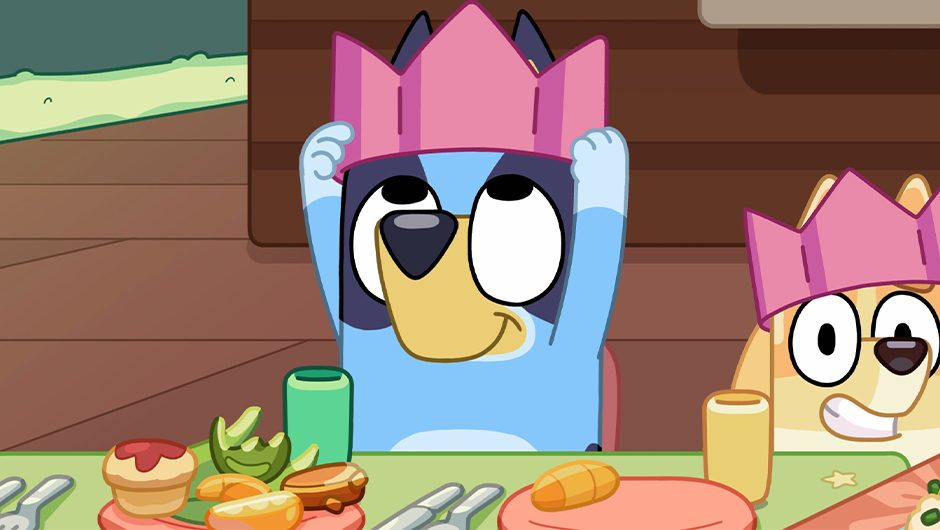 5. Become Verandah santa
Give your ordinary Santa hat a Veranda Santa turbo boost! It's really easy to do.
Want even more festive fun with Bluey?
Check out our Bluey Stocking filler and Christmas gift guide for awesome present ideas for kiddos and grown-ups.
Get social with Blue
TikTok | Facebook | Instagram | Twitter | YouTube