How to make your own headband
Make a Bluey-and-friends style headband fit for any kiddo! Scroll down for the instructions and template to get started with this craft.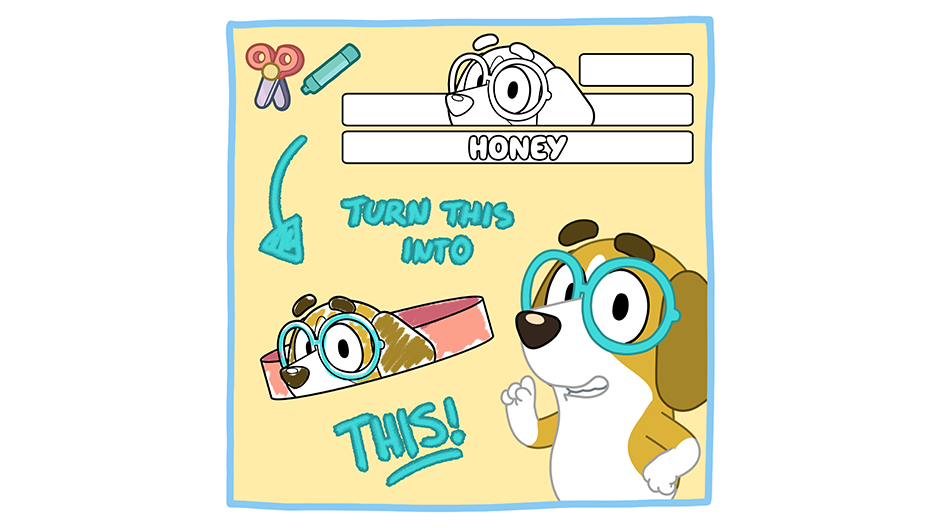 You'll need:
Scissors
Sticky tape
An adult to help
Instructions
First, pick your headband character; Bluey, Chloe, Honey, Mackenzie or Rusty.
Download and print out the template by clicking the button below.
Colour in and decorate your headband.
With an adults help, cut along the solid lines.
Connect the two sides and fit them to the size of your head. You may need to attach the extra panel if you need more room.
Stick together the headband with sticky tape or glue.
Repeat steps 1-6 with the other characters and play with your friends!