How to make a spooky puppet show
Welcome to the show, please take your seats and enjoy!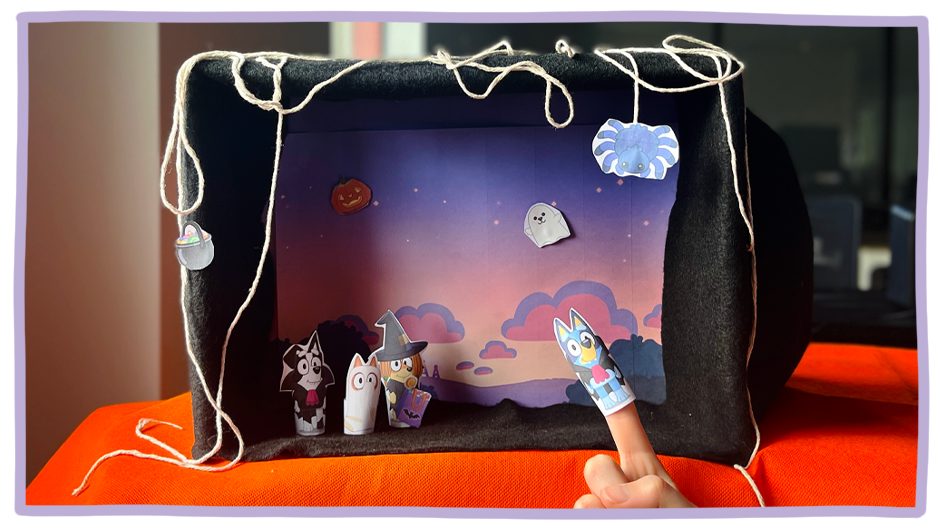 What you'll need:
Sticky tape and adhesive putty
A small cardboard box like a shoebox
Some scissors (you might need a grown-up's help when using these)
Lots of spooky imagination
Some friends and family to come and watch
Instructions:
Print out the downloadable sheets for your characters, props and backgrounds.
Taking off the lid of your shoebox, stick the background to the bottom of your box. We used adhesive putty so we could change them easily.
Standing it up on the side, you now have your stage.
Cut out the characters and props.
Holding the cutout characters, connect the tabs around your finger to form a loop. You can then use sticky tape to keep it together.
Cut out some extra props you might need for your show.
Now you're ready to perform your upper show for friends and family! Don't forget, you can change your scene to make up a whole new spooky story.