How to make a cloud cushion
Try your hand at hand sewing this sweet little pillow for your kiddo to help them snuggle down at night. Sewing is surprisingly easy and can be suitable for little kids with proper adult supervision and help.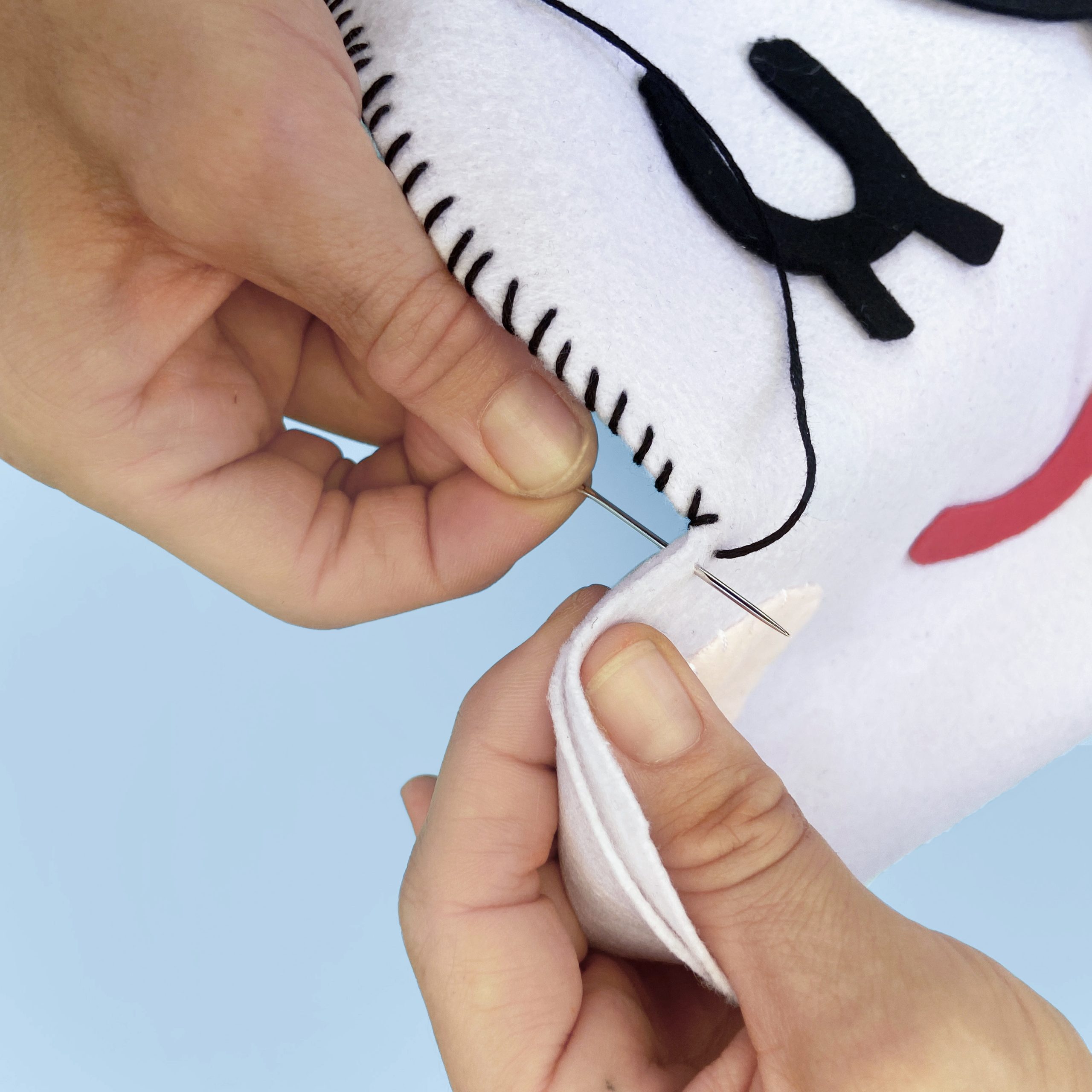 What you need:
½ a metre of white felt
A small piece of black, red and pink felt. Adhesive backed if possible
White and black embroidery thread
Chenille or large embroidery needle
Pillow stuffing
Coloured marker
Craft glue
to make
Cut out all the pieces from the template provided. Glue or stick together the two sides of the cloud body.
Fold the white felt in half with the folded edge pointing towards you. 
Place the relevant template pieces on each colour of felt, trace with a market and cut out. 
If your coloured felt is adhesive backed, peel and stick in place. If not, add a small amount of fabric glue to each piece and stick in place. You may wish to stitch around the edges of these shapes for extra durability but it's not essential.
Thread the needle and tie a knot in the end. 
Use either a simple running stitch (over and under in a line around the edge) or an overcast stitch (loop the stitches over the edges of the fabric) to sew the edges closed making sure to leave about 5cm open.
Stuff the pillow until its nice and plump then continue sewing all the way around till there are no gaps and your stuffing is secured.
You did it! Add the pillow to your child's favourite shelf or pop it straight on their bed to cuddle and enjoy.