Want to know how to draw your favourite blue heeler pup? Follow these step-by-step instructions and you'll be able to draw Bluey in 9 simple steps.
Download and print, if it's easier for your kiddo to trace or watch the video of storyboard artists Sarah drawing Bluey.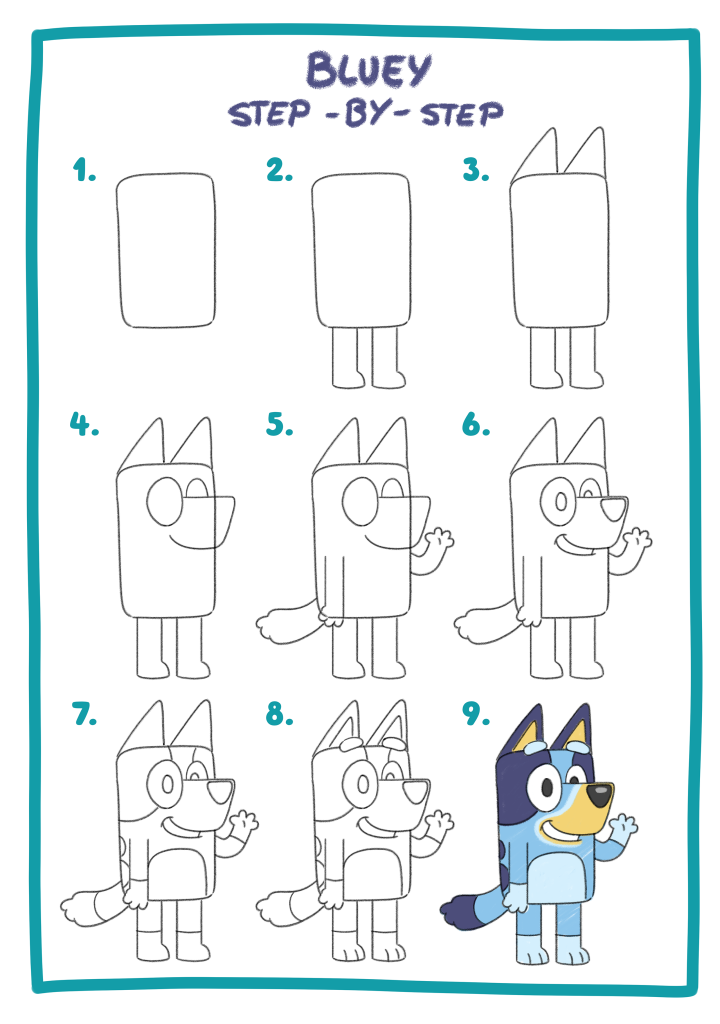 Follow along
Sarah is a storyboard artists who works at Ludo Studios. Watch this video and follow along.
If you enjoyed drawing Bluey then learn how to draw Bingo, Mum, Dad, Muffin and Socks.