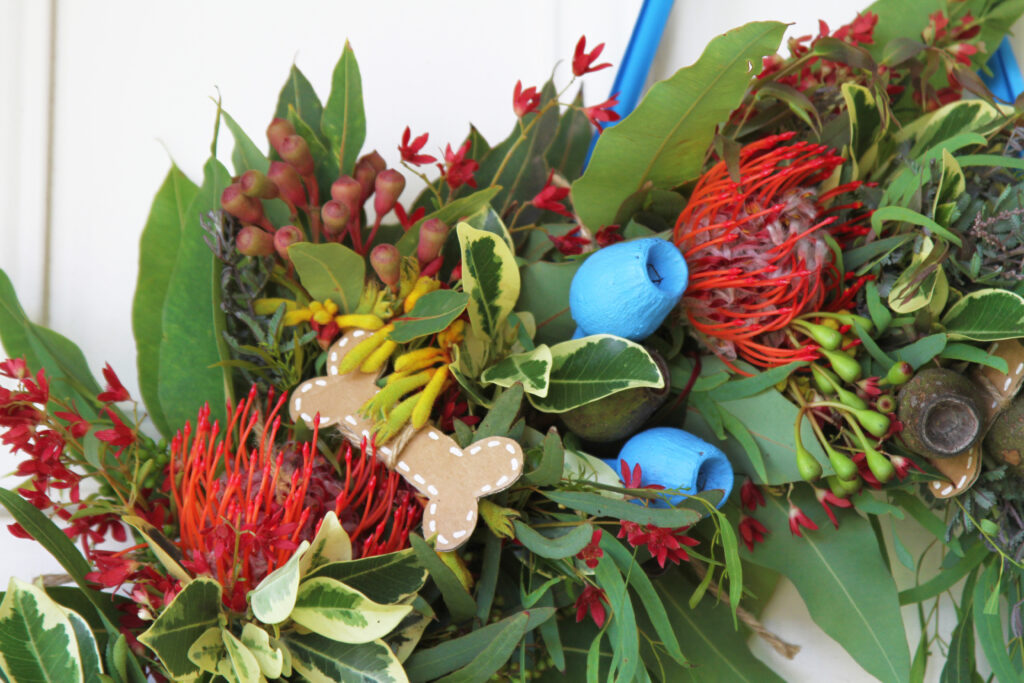 You will need:
Leaves and garden clippings
A bunch of flowers (optional)
A wreath frame (you can even use an embroidery hop or even a metal clothes hanger bent into shape)
Strong twine
Scissors
Cardboard
Paint
Method
Go on a nature hunt! Take a big basket and explore your garden and local area for special leaves and plants.
Make twelve mini bunches. Trim the end and tie with twine. Leave some extra twine to use in the next step.
Attach the bunches one by one to the wreath frame using the twine on each of the mini branches.
For the last bunch, lift up your first bunch, tuck and tie.
Add some Bluey inspired details. We added some blue gum nuts and cardboard bones and baubles. Be creative here and add whatever you like! Attach these to your wreath frame with extra twine or tuck tightly between the bunches.
To finish, add some ribbon, hang and enjoy!