Create glow in the dark stars
Bring the night sky into your child's room with these simple DIY glow stars. Make these stars and surprise your kiddo.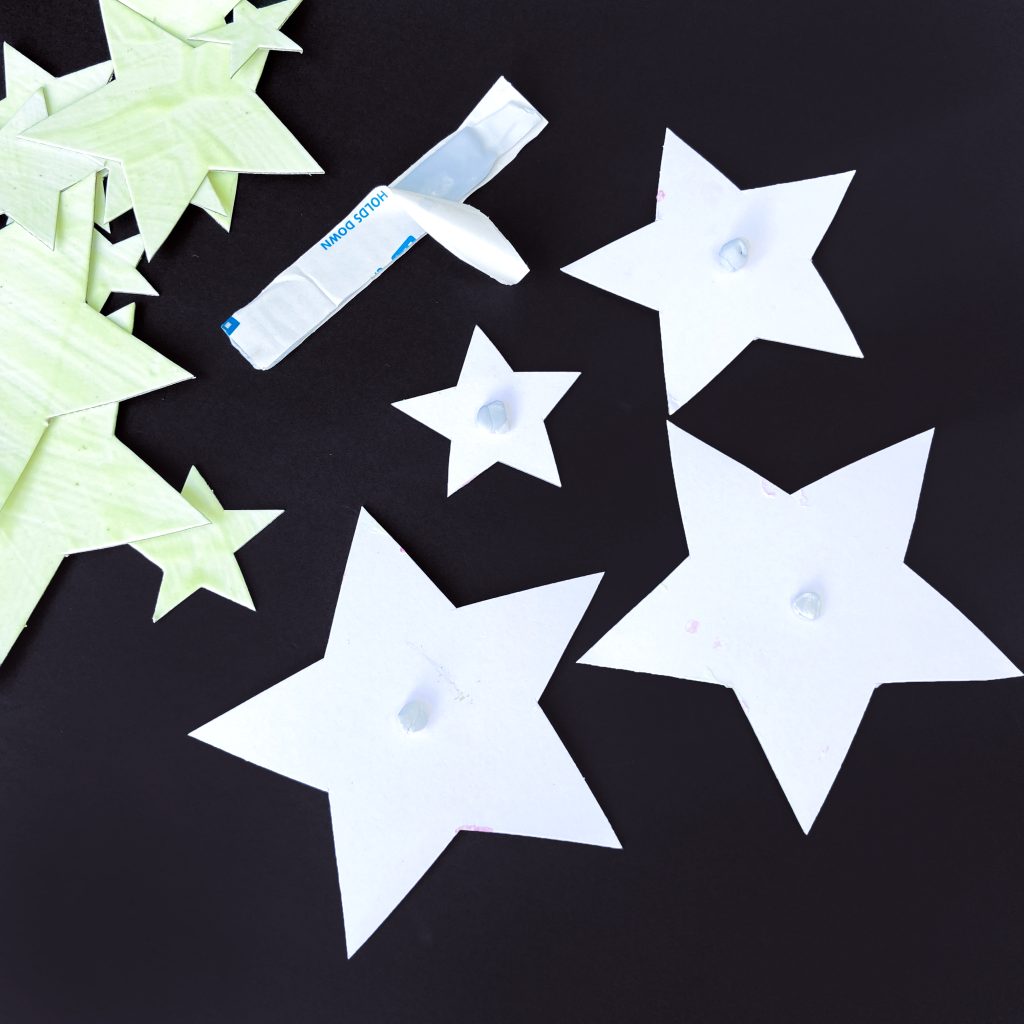 what you need:
Thick white cardboard, sometimes known as project board.
Glow in the dark paint (available from craft stores)
A brush
A pencil
Rounded Scissors
Tac
To make:
Cut out the stars from the template provided.
Trace onto your white board.
Paint with several coats of glow in the dark paint, allowing each coat to dry before applying another.
Cut out the stars and add a small dot of tac to the back of each one.
Arrange a constellation in the bedroom and wait until night time for the magic to happen!
Tip: Glow in the dark paint absorbs light so make sure to keep the room bright before turning off the lights.