Bluey – Mother's Day card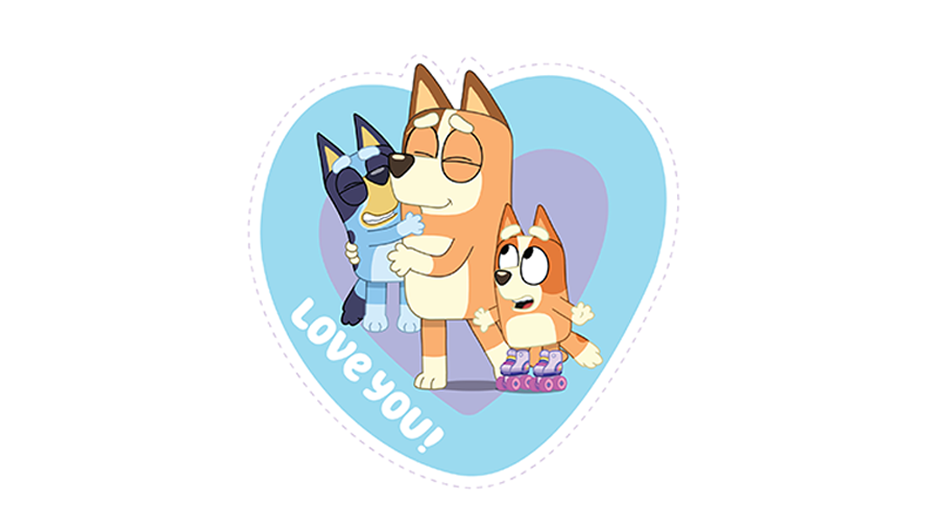 Printable fun – Mother's Day pop-up card
Download the card and the pop-up page to create your very own Mother's Day Pop Up Card for the Chilli or Nanna in your life!
To create the pop up heart
You will need:
scissors
glue or sticky tape
Cut out the heart on the 'pop up heart' download and set aside
Take the 'pop page' and fold it in half along the fold line, so the words are on the outside
Use the scissors (ask a grown up to help you) to cut two slits in the page following the 'cut' lines
The two slits now create a tab that you can fold inwards to the inside of the card
Put your glue on the bottom half and stick your heart to it. Make sure the bottom of the heart with the end of the slits.
Fold the card closed, and then when you open it again the heart will pop up to surprise mum!
Stick the whole pop up card to the inside of the main (the card with the picture that says 'Happy Mother's Day'). Just make sure not to glue over the tab.