Bluey home window cut-out
The Heeler home takes centre stage in this printable template. Just draw your view around it!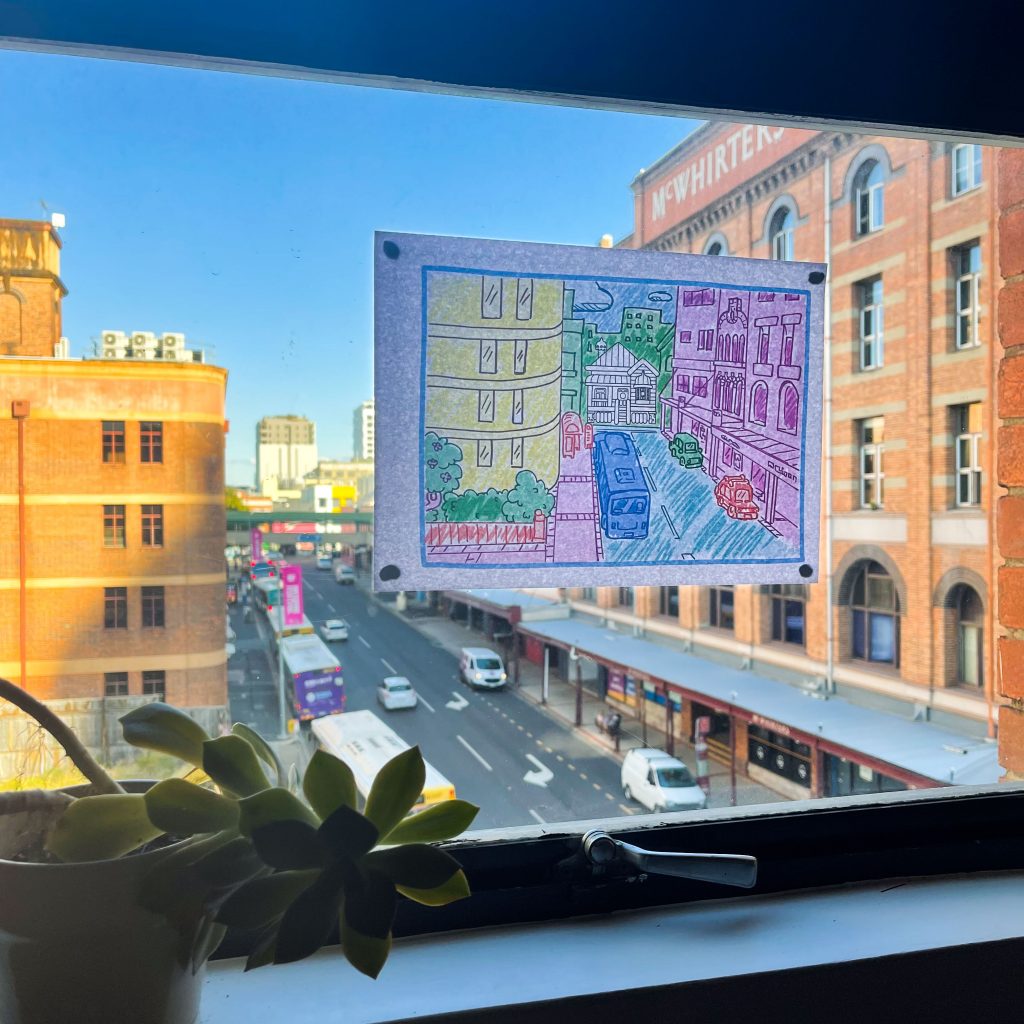 Draw your neighbourhood around Bluey's home!
All you need to do is:
1. Print out the downloadable sheet
2. Place it up to your window
3. Draw your view around Bluey's home
4. Colour it in!