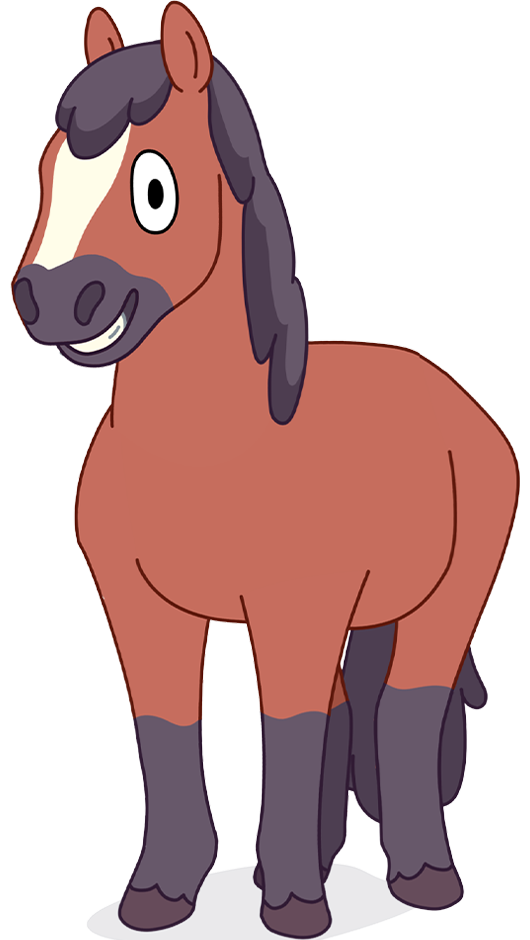 Major
TOMMajor
TOM


Neigh! Major Tom is a friendly horse who lives in a field next door to Bluey's school.

In Indy and Winton's imagination, Major Tom can even talk! He helps Indy with her sculpture by demonstrating that horses do, in fact, have quite long necks.

Major Tom is young at heart and enjoys chuckling at a good joke!
Old MacDonald did have a horse… but she was on holiday when they wrote the book!
S3E28 – Stories
QUICK FACTS
voiced by
Lin-Manuel
Miranda
appearances
Stories (Season Three)