Steven Carter-Bailey on his Bluey bakes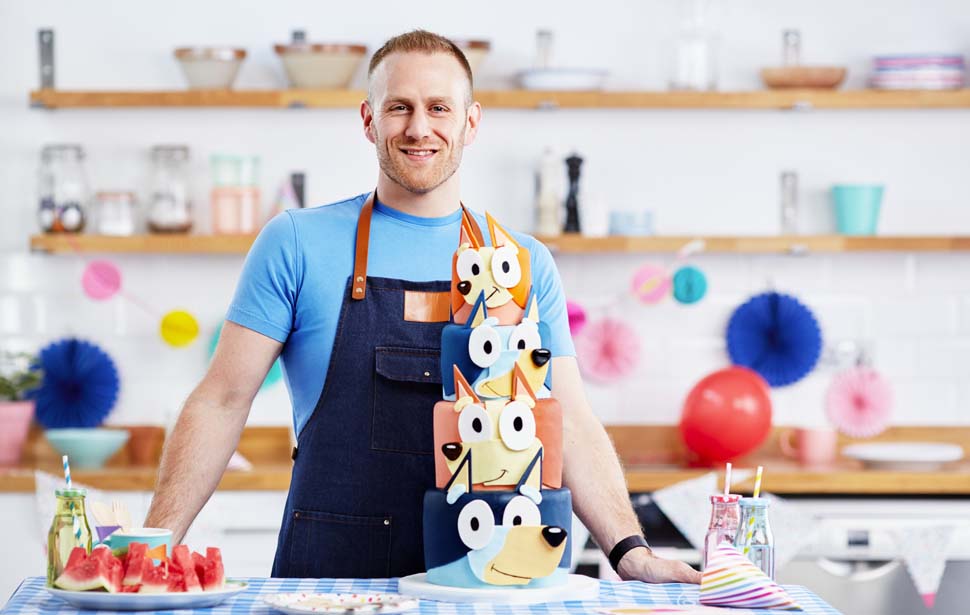 Star baker Steven Carter-Bailey reveals some nifty baking hacks for time-poor parents.
How many versions did you go through before you settled on the tiered cake idea?
The tiered cake was the first idea I had because Bluey and her family are all different sizes going from biggest to smallest, just like a tiered cake. There were a few design changes, but the tiers worked well I think. I wanted to make a big cake to reflect the Heeler's personalities.
How long did it take to make?
It took about 2 whole days from start to finish to make the cake and about 4 hours to design it.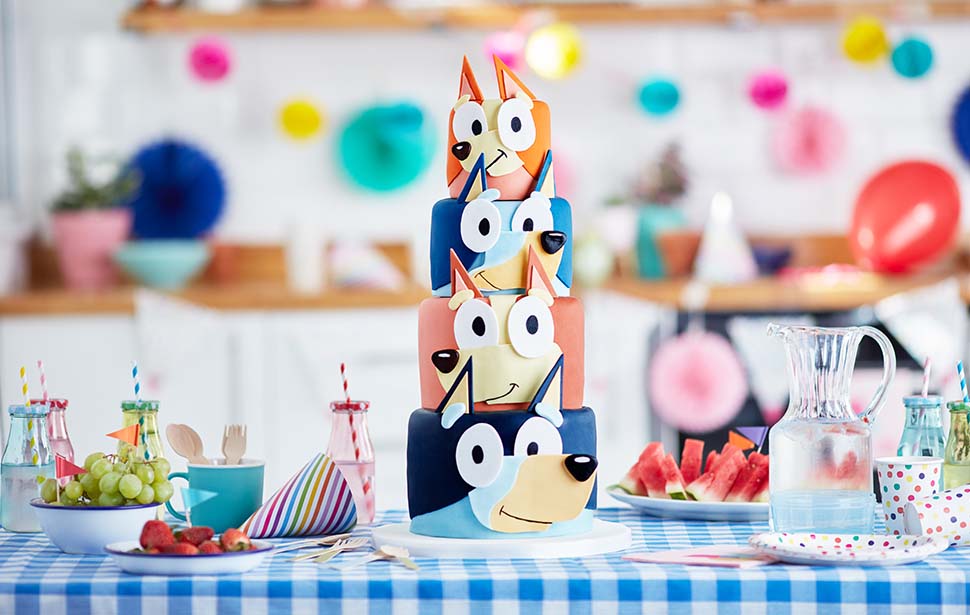 Is there a simpler version of the Bluey cake we can try?
I've made some handy templates to cut out coloured fondant to make the whole Heeler family in flat square cakes. These are a great time saver and allow you to make the whole family or just your favourite character.
How can the recipe be adapted to accommodate allergies such as dairy or gluten free?
I've created an egg free sponge which tastes delicious and can be converted to vegan with the switch from butter to vegan spread.
Can you share some nifty baking hacks for time-poor parents?
There is a recipe for rice krispie cakes which are a great cake alternative and take a fraction of the time to make. They're naturally gluten free and will save you hours of baking time if you don't have it.
Who is your favourite character from the show?
I like Bingo best. Bingo is the youngest like me and has an older sister like I do to. My sister and I were always playing together when we were children and our Mum was always trying to keep up with us.