RSD2023: Dance Mode! zoetrope vinyl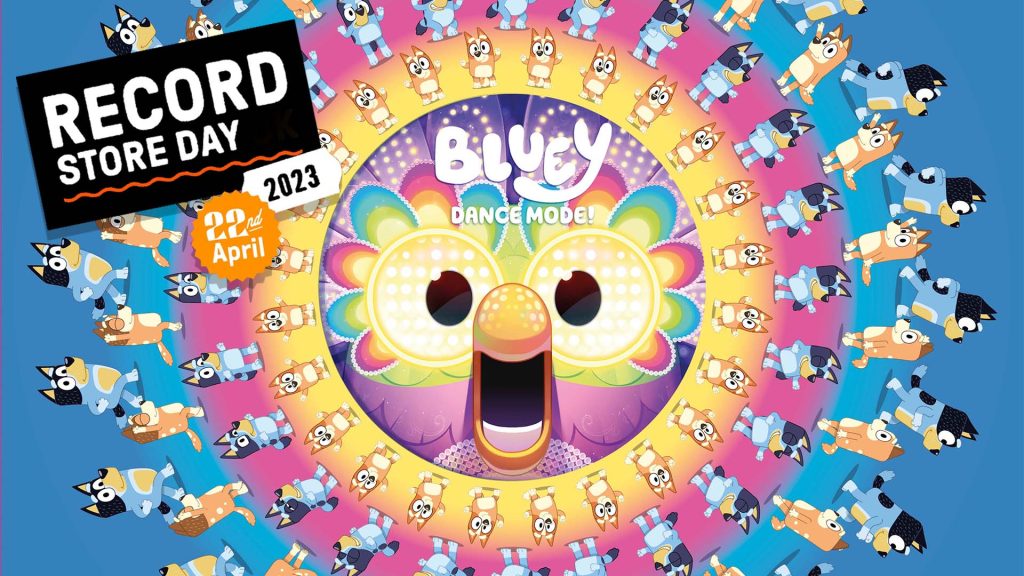 Activate Dance Mode! A special edition of the new Bluey album will be available exclusively to RSD2023 as a zoetrope vinyl picture disc.
The zoetrope effect will be featured on SIDE A of the vinyl and will show the Heeler family dancing along to brand new tracks such as "The BeeeeeOOP Walk", "Chatterbox" and "Lollipop Yum Yum Yum!", when viewed via a stroboscope app.
You can find out more about Record Store Day 2023 and this exclusive edition of 'Dance Mode!' by following the buttons below to your local RSD23 website:
'Dance Mode!' will be released on CD, Digital and Vinyl on April 21st 2023