Join The Bluey Draw Along!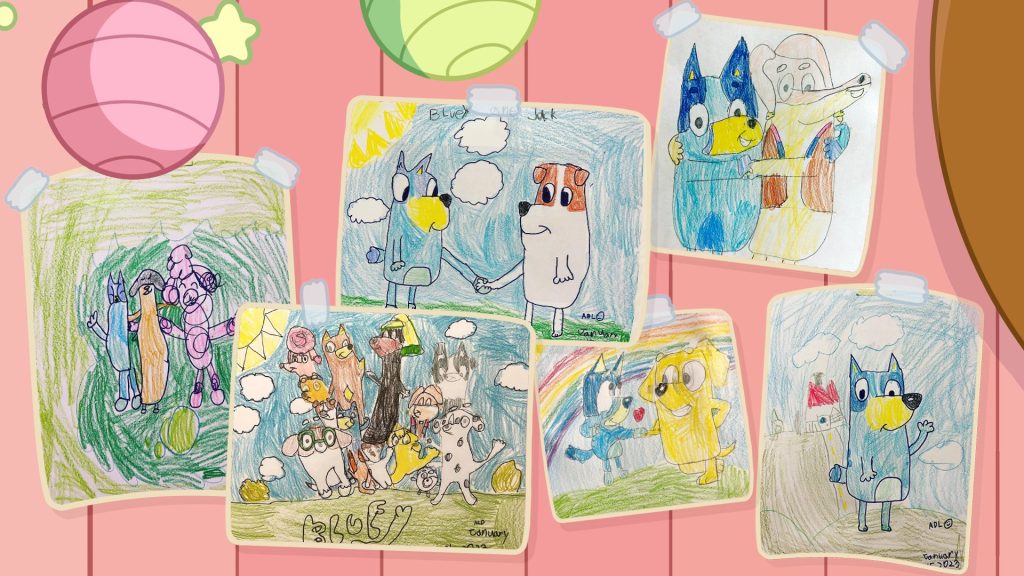 Calling all artists!
Show off your kiddo's fantastic creations and celebrate their colourful talents. It's super easy – post a picture of their drawing and use the special new hashtag #BlueyDrawAlong – then you're all set!*
Take a look at some of the Bluey masterpieces created by you so far.
Featured Art: @Drawings_by_Dara
*By using the hashtag, you agree to the terms and conditions of how we use your lovely photo! Full T&C's here: http://bbcstudios.com/terms-conditions.