How to Watch Bluey in the US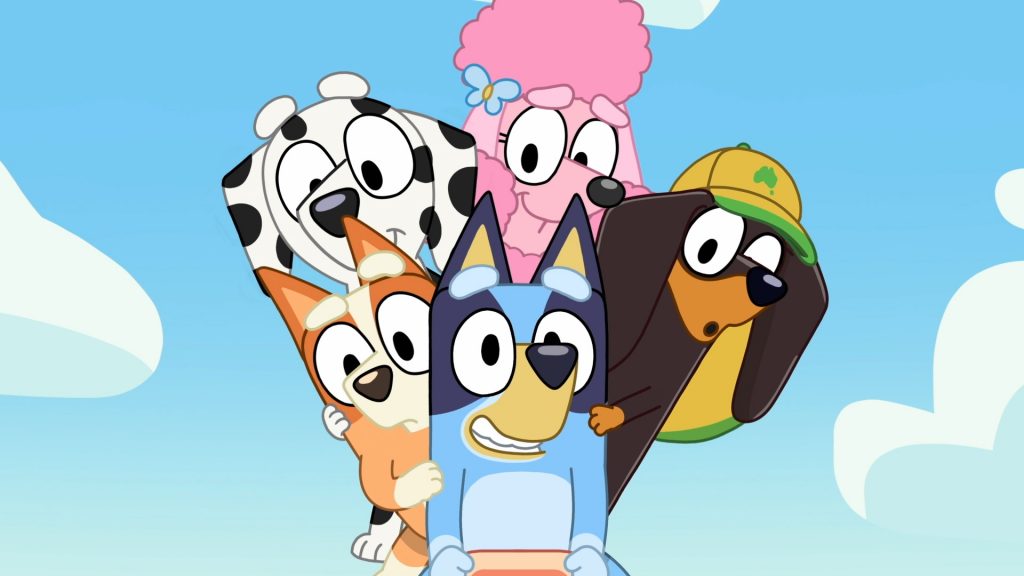 Want to keep up with the Heeler family and friends from over in the US? We've rounded up all the places you can find your fix of Bluey. Wackadoo!
Disney+ (streaming)
Catch up with the Heelers on-demand with Disney +, where you can get all the episodes in Season 1 and 2.
Disneynow
DisneyNOW is a free service for customers of participating TV providers. Don't subscribe to a participating TV provider? Don't worry! You can still watch a select list of full episodes and clips on DisneyNOW.)
Disney Junior
You can catch Bluey live on Disney Junior at these times:
Monday- Sunday: 3 am, 3:30, 11:15 pm, 11:40pm
Monday-Friday: 6 am, 6:30am, 10:30am, 4:30pm, 5:30pm
Saturday & Sunday: 8:30 am, 9 am
Monday-Thursday, Saturday & Sunday: 11:30 am, 7:55pm, 820 pm
Monday-Friday, Sunday: 12 pm, 1:50pm
Disney Channel
Find the Heeler family and friends on Disney Channel at these times:
Monday – Thursday: 7am, 7:30 am, 8 am , 9:30 am, 10 am, 11 am, 1130 am
Friday: 5 am, 5:30 am, 7 am, 7:30 am, 8 am, 10 am, 11 am, 11:30 am
Saturday: 5 am, 5:30 am, 6 am, 6:30 am
Sunday: 6:30 am, 7 am