How to Play Rusty's Army Game
Have you got what it takes to join Rusty's special Army game? Join Recruit Russell and play along with these fun outdoor activities. Yes, Sarge!
1. Bring all the right kit!
A big part of being one of Rusty's Recruits is being prepared and keeping track of your equipment!
Make sure you have all the essentials like
A map, for you to mark out all the key strategic areas like 'Hill 5' and 'Hill 6.'
A hat, so you can hide in the grass and keep covered from the sun and rain.
Binoculars, so you be on the lookout from far, far away.
Finally, lots of snacks to stay energised and ready for anything!
2. Push-Ups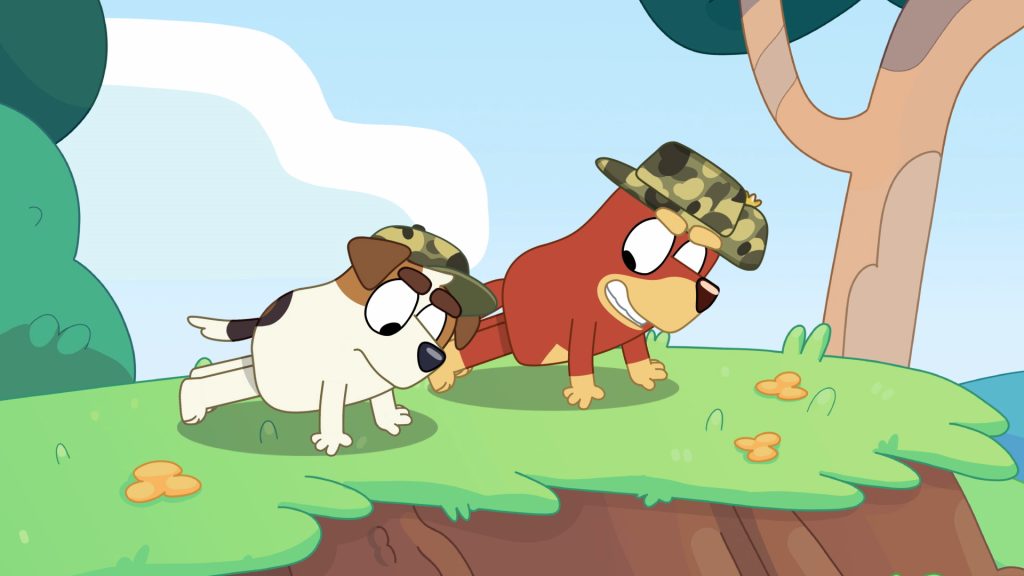 Push-ups are an important part of the army stuff, but whether you're a push-up pro or a beginner, the main thing is that you try your very best. Ready, set, go!
3. Watch out!
Staying on the look out is vital for Rusty's army game. How else are you going to tell the chopper where to land for a dust-off? If Hill 6 is no good, you've got to be ready to find the next best landing place.
4. rUN TO THE CHOPPER
Chopper coming to Tango 7! When the chopper is near, you've got to run! Pick a special, secret hideout to be your chopper and when it's time, run as fast as you can to get there. Look, you made it!
Congratulations! You've progressed up the ranks to 'Private' – and with this guide, you've got everything you need to train up your own army of recruits!