Bluey's Big Play The Stage Show Confirms Cast Ahead Of UK And Ireland Tour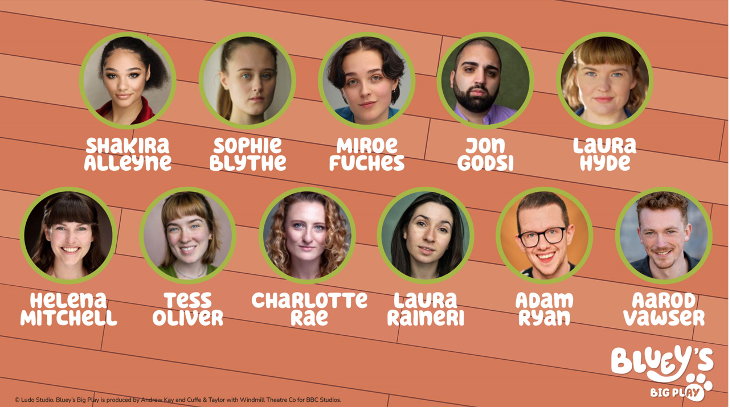 BLUEY BROUGHT TO REAL LIFE IN SMASH – HIT LIVE THEATRE SHOW
The cast are now confirmed for the upcoming UK and Ireland premiere tour of Bluey's Big Play. The stage production will hit the road this December and tour until summer 2024. The run includes residency over the festive period at the Southbank Centre's Royal Festival Hall in London from 20th December – 7th January.
"A glorious celebration of everything you love about the show" – The Guardian
Bluey's Big Play features original voices from the TV sensation, including the instantly recognisable voices of Dave McCormack and Melanie Zanetti as Bandit and Chilli Heeler. While the larger-than-life puppets are commanded by the stage show's talented cast.
Bluey's Big Play is produced by Andrew Kay and Cuffe & Taylor with Windmill Theatre Co for BBC Studios and has already enjoyed much success in Australia and the U.S. In Australia, the tour premiered in Bluey's hometown Brisbane and went on to perform 447 times across 65 venues, including the Sydney Opera House. The tour is currently in the U.S. where it's played at the Hulu Theatre at Madison Square Garden in New York, the Dolby Theatre in Los Angeles and the iconic Chicago Theatre. A Canadian tour was announced earlier this year and also commences in December.
"There's no better show to inspire a lifelong love of the stage in your littlies" – Courier Mail, Brisbane